Cleats is powered by Vocal creators. You support
Gerald Oppugne
by reading, sharing and tipping stories...
more
Cleats is powered by Vocal.
Vocal is a platform that provides storytelling tools and engaged communities for writers, musicians, filmmakers, podcasters, and other creators to get discovered and fund their creativity.
How does Vocal work?
Creators share their stories on Vocal's communities. In return, creators earn money when they are tipped and when their stories are read.
How do I join Vocal?
Vocal welcomes creators of all shapes and sizes. Join for free and start creating.
To learn more about Vocal, visit our resources.
Show less
Youngest Players in Major League Soccer
They may not be the best in the league, or even showcase the most skill on the pitch, but they're undeniably among the youngest players in Major League Soccer.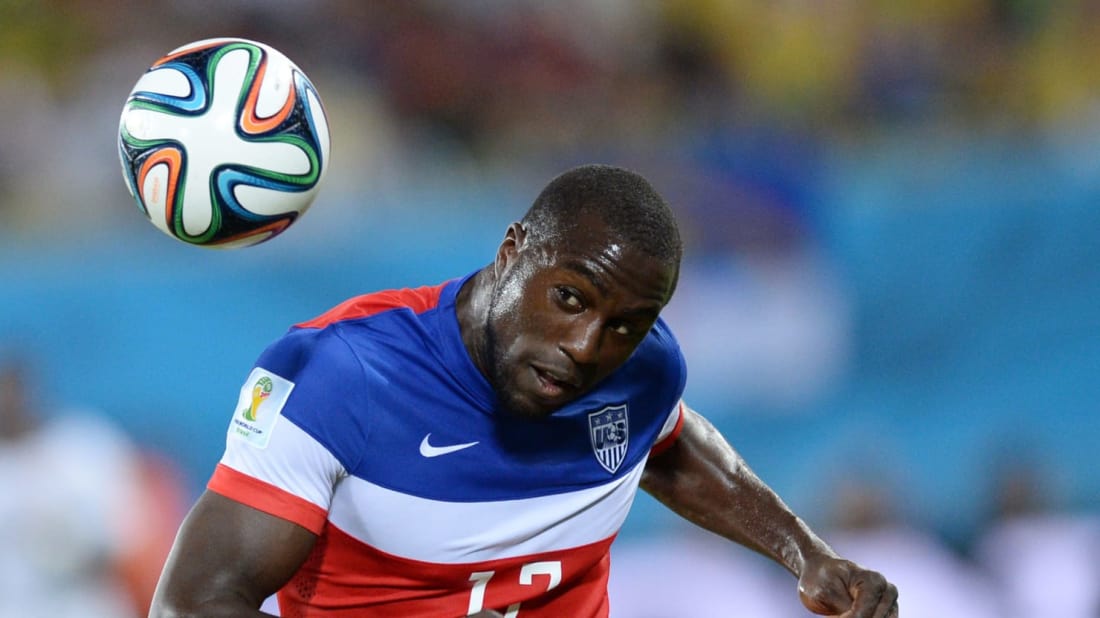 If you missed the oldest players in Major League Soccer, I suggest you check that out right now. The youngest, however, aren't as skilled or as noteworthy as the oldest, and tend to be ignored more so than most for their relative newness on the pitch and on their particularly club. Whether they're good players or not isn't necessarily what adds them to the list; it's about their history not just in MLS, but for the game of soccer itself. In addition, you also have to question if they brought their squads major accolades, or led them to a particular championship. 
As is the case, not all of the youngest players in Major League Soccer are the most noteworthy, but some of them still have some fire in them (and, yes, are playing still to this day). They won't have the highest goalscoring, or even the best saves, but they're sure to excite in a number of ways. Even a few of them have seen some Olympics and FIFA World Cups, which is enough to say of their accomplishments, and even more still have much to show the League in its entirety. See which players are the youngest in Major League Soccer, and which ones will be making headway in the near future of the sport. 
Rodrigo López
Born in Mexico and growing up in California after turning two years old, Rodrigo López would go on to become one of the youngest players in Major League Soccer when he was signed by Chicas USA in 2007 at the age of 17. 
It wasn't until 2011, when Rodrigo joined the Portland Timbers, did his career begin to take somewhat of a dive. He, like many of the youngest in the league, tended to get drawn up in the developmental processes, in other words he just wasn't that good for the big leagues. He eventually faded and left MLS by the end of 2015, but his past still seemed to cast a major shadow on his accomplishments: USL PRO Playoffs MVP, First Team All-USL PRO Selection, among others. 
Freddy Adu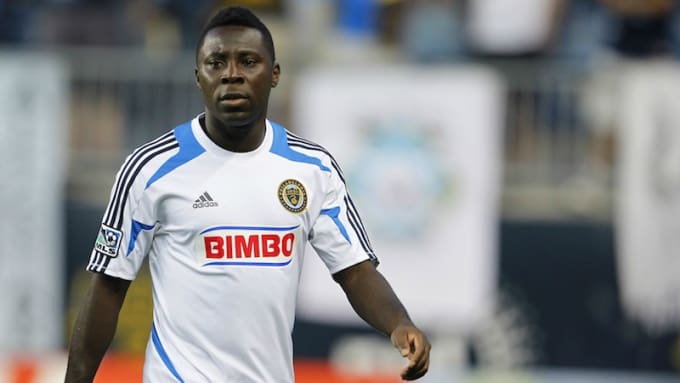 Currently standing as one of the youngest players in Major League Soccer (as well as becoming the youngest US athlete ever to sign a professional contract), Freddy Adu still showcases his talents on the Tampa Bay Rowdies, yet initially he started on DC United. 
Well before he even was signed by United, Adu was considered as the next Pelé for his immense talents and unspoken soccer abilities, but he failed to live up to these daunting expectations. While he may have been an exceptional player, he wasn't as good as the best, eventually turning into a "journeyman" in entering thirteen different teams in eight countries. 
Zach Pfeffer
Born Jewish in Pennsylvania, Zachary "Zach" Pfeffer eventually moved from smaller clubs in youth until joining the U-17 national team residency in 2010. At the age of 15, Pfeffer was signed by the Philadelphia Union as their first ever homegrown player. Even after that, he was traded to the Colorado Rapids in 2016, yet seemingly left soccer shortly thereafter. 
Though much about him is left to wind, Pfeffer enjoyed much of MLS activity, being that he's among the youngest players in Major League Soccer to begin with, but also because he was a talent on the pitch. Despite his talents, though, he would become a Union prodigy with his decision to walk away. 
Andy Nájar
Showcasing brilliant talent and enlivening the sport altogether by fueling DC United in his professional debut as their 2010 MLS opening game, Andy Nájar remains as one of the most awesome breakout and youngest players in Major League Soccer. In his second game with DC United, on April 28th 2010, Nájar scored his first goal in a US Open Cup game against FC Dallas. 
Nájar is among the only players from DC United's Academy to be called up to the 2012 Olympics, a feat not many players, even the youngest, get a chance at. His international career speaks for itself, as well, playing for the Honduran team in 2011 and leading them to the semi-finals of the 2013 CONCACAF Gold Cup with his 1-0 game winning goal against Costa Rica. 

Jack McBean
Still playing as forward for the Colorado Rapids, Jack McBean serves as one of the youngest players in Major League Soccer. He signed with LA Galaxy at the age of 16 in 2011, and was the youngest player at the time to have signed for the club in its history. 
His first appearance was in a friendly match against Manchester City, but his first league game was played against Houston Dynamo in late 2011, wherein he even scored a goal. McBean was later loaned out to various teams, until finally being traded to the Rapids in 2017. Current talks between that of Scottish officials and his parents have stemmed a possibility for the player's invocation to the Scottish international team, but has not been confirmed. 
Eddie Johnson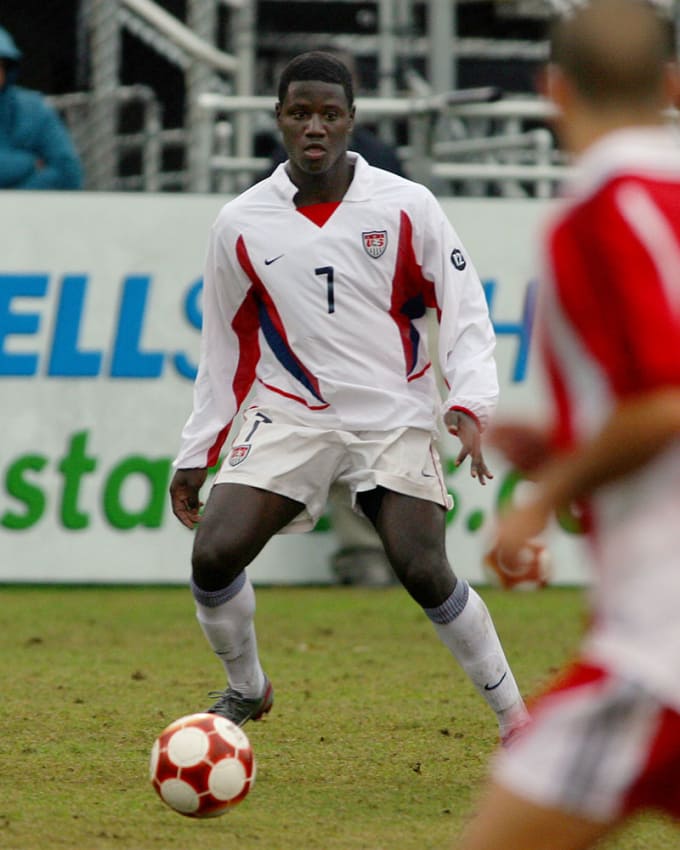 Playing the majority of his tenure for FC Dallas, Kansas City, and Seattle Sounders FC, Eddie Johnson is among the youngest players in Major League Soccer for inviting his own playing style to the pitch and introducing a number of concepts to striking in general. 
As of right now, he also stands as one of the top scorers for the US national team, ranked 8th with a total of 19! Of personal note, Johnson became a Christian not soon after joining the league, at the age of 18. He was largely outspoken about his faith, which went hand in hand with his play as a form of faithfulness to his beliefs. 
Luis Gil
In 2010, after serving as an immense youth player, Luis Gil signed a Generation Adidas contract with Major League Soccer and even gained some attention from Arsenal. Despite being signed by the Kansas City Wizards, Gil wanted to play on the west coast, so the MLS designed a trade in exchange for an international roster spot so Gil could be placed on Real Salt Lake. 
Being one of the youngest players in Major League Soccer is no gamble, but Luis made it look almost easy with his debut as a substitute in the 2010 US Open Cup against DC United. In 2015, Luis signed a deal with Querétaro FC, but with much of his playing time limited, he's been loaned to Orlando and the Colorado Rapids in 2017. 
Israel Sesay
As a part of a weighted lottery in 2007, Sesay joined the LA Galaxy as one of the youngest players in Major League Soccer. His debut was as a substitute for Kyle Martino against Chivas USA, then becoming the youngest player in LA Galaxy history to appear in a game at the age of 17 years old. 
Israel Sesay may not be one of Major League Soccer's highest earners, but he sure did play his heart out for any and every squad he we played on. He was basically put on loan to the Hollywood United Hitmen and the Cleveland City Stars, until finally finishing his career at Ontario. 
Erik Palmer-Brown
On loan from Man City, Erik Palmer-Brown is among the youngest players for Major League Soccer on KV Kotrijk. He began his career at Sporting Kansas City as a defender and has consistently been loaned out to a variety of clubs for his being a younger player and new to the entire franchise. 
However much he may be underrated, Palmer-Brown is still among the most talented in his class, having been awarded the Lamar Hunt US Open Cup in 2017. He was also captain of the winning 2017 CONCACAF U-20 Championship and was also awarded the Golden Ball Award by CONCACAF as the best player in the tournament. 
Jozy Altidore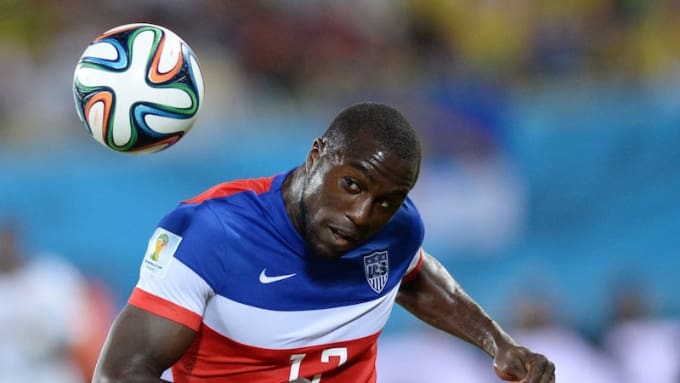 As a striker, he's an avid player with enough history to outlast many of the youngest players in Major League Soccer, which makes him one of the best out of all of them. His name is Jozy Altidore, and you may or may not have heard of him (he has been to the World Cup a hefty amount). 
Starting his career in 2006 at the age of 16 with the New York Red Bulls, but he was transferred to Villarreal in 2008. He would be moved from club to club, playing more notably for international teams, until returning to Toronto FC (where he currently resides). Altidore was even present in the 2008 Olympics, as well as the 2010 and 2014 FIFA World Cups. 
Danny Szetela
One of the more eccentric of players on this list, Danny Sxetela has seen his fair share of the pitch and knows just how to work it, too. He may not have played for any of Major League Soccer's most valuable teams, but he was among the Columbus Crew, Racing Santander, and DC United throughout his lengthy career, which still is ongoing at the New York Cosmos. 
Among other accolades, he's one of the youngest players in Major League Soccer. Szetala also brought the Cosmos to the 2013, 2015, and 2016 Soccer Bowls, as well as being invited to the 2008 Beijing Olympics. He's probably among the most talented young midfielders still currently on the pitch.