Cleats is powered by Vocal creators. You support
George Nekilan
by reading, sharing and tipping stories...
more
Cleats is powered by Vocal.
Vocal is a platform that provides storytelling tools and engaged communities for writers, musicians, filmmakers, podcasters, and other creators to get discovered and fund their creativity.
How does Vocal work?
Creators share their stories on Vocal's communities. In return, creators earn money when they are tipped and when their stories are read.
How do I join Vocal?
Vocal welcomes creators of all shapes and sizes. Join for free and start creating.
To learn more about Vocal, visit our resources.
Show less
Worst MLS Venues of All Time
These are the absolute worst MLS venues of all time that are hated by both fans of soccer and players in the matches.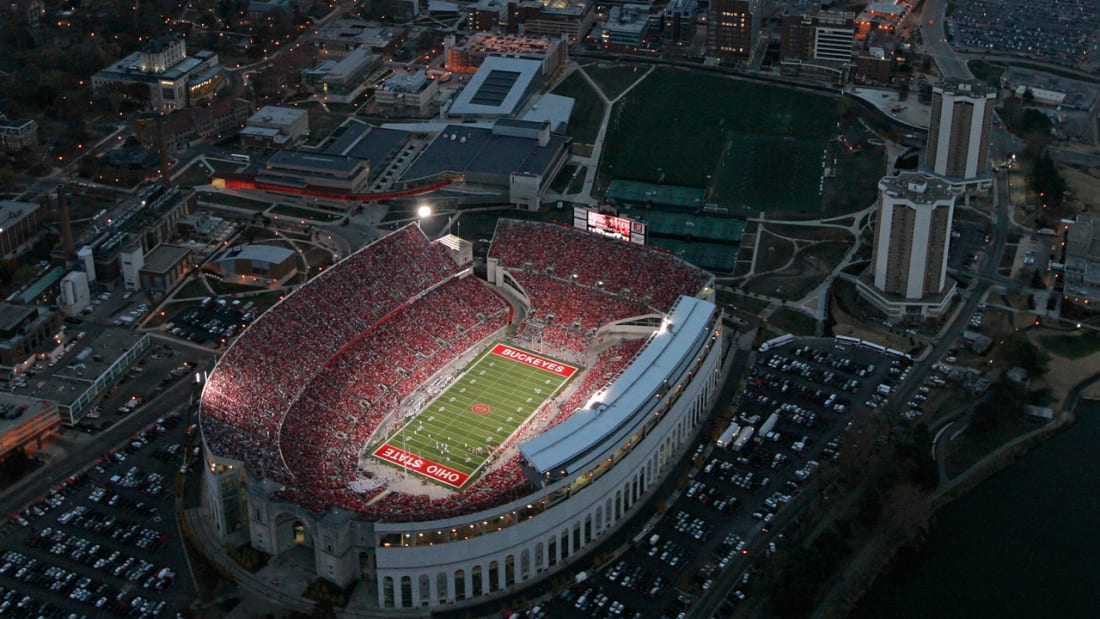 In soccer, especially Major League Soccer, if we want to attend a live game, we expect the venues to be amazing. We want venues that can fill up to 100,000 screaming, diehard soccer fans. Or venues with easy access, great parking, and definitely spacious enough to get a clean view of the game. Venues certainly play an important role when it comes to watching live soccer, because that's where the match is taking place. No matter how intense you know the game will be, if the venue isn't as great as the game... there can be problems.
Aside from the greatest venues, there are just terrible stadiums that feature horrible, cramped seating, horrendous turf, bathrooms that are nowhere to be found, and other complications that can come with a bad venue. Plus, it's the biggest turnoff when the stadium isn't fit for MLS. To avoid booking seats at a venue for a MLS game, these are the all-time worst MLS venues to refrain from visiting for a soccer game.  
Dragon Stadium, Texas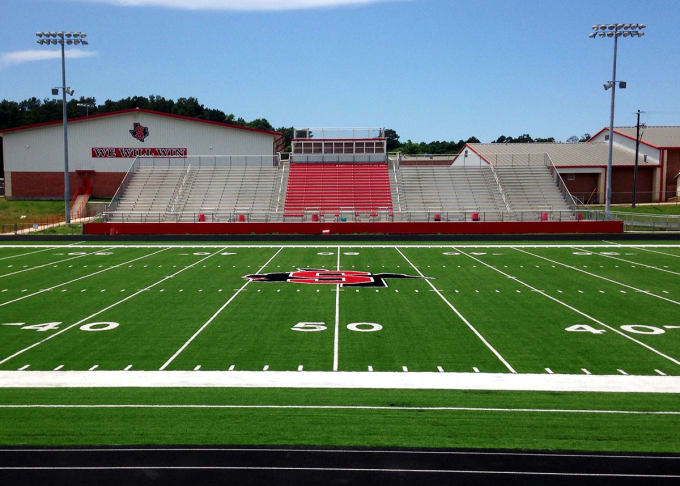 When it was fairly new in 2001, the Dragon Stadium in Texas was very popular to Southlake Carroll High School football team where they won so many state championships. However, for MLS, the synthetic surface made it really tough for players to play on. The fake grass was controlled over by large swatches of black end-zone turf.
While it was mainly used for football matches, it wasn't the best place for Major League Soccer matches. Ironically, the stadium was a founding MLS club that debated from the Cotton Bowl in 2003. So, they decided to move west hoping that it'll connect with new fans through their passion and love for the game.   
Cardinal Stadium, Illinois
Among the worst MLS venues, Cardinal Stadium in Naperville, Illinois is a pretty small venue that only fits about 15,000 people. The Chicago Fire Soccer Club essentially added seats over the course of the first season just to bring in more fans to watch the game… they had to add in more seats. The venue even made a good relationship with the local community and brought fans towards the nearby bars and restaurants.
It's a small venue, considering the amount of fans in Major League Soccer. The seats were mostly bleacher seats, not even regular seats. The narrow artificial turf was also ruined from the permanent gridiron markings. People have even mentioned that the forced relocation of the Fire damaged the team's name. 
CommunityAmerica Ballpark, Kansas
The Kansas City Wizards, a Major League Soccer team, chose the CommunityAmerica Ballpark as their temporary home from 2008 to 2010... and they regretted it tremendously. Even though it was a temporary stay, Kansas City was seen as one of the MLS' weakest markets in the earlier years. This caused the Wizards attempting to relocate more than once, but Hunt Sports Group eventually sold them off to a local investment. This lead to the Wizards having to search for a new stadium.

Even though staying at the CAB was supposed to be a two-year stay, it became three. One of the main reasons why the Wizards didn't like moving their home to the CAB is because it was a minor-league baseball stadium. The field was basically fitting for just baseball games and not MLS matches. This completely turned off the soccer players as well as their fans.
Buck Shaw Stadium, California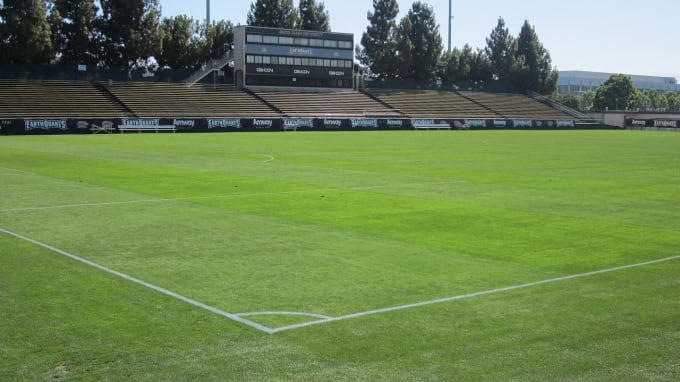 Buck Shaw Stadium in California is seen as one of the worst MLS venues ever. While the stadium is known to be a controversial place, a lot of things went down here. People actually describe the stadium as a shoebox-sized venue, because of how little of a crowd it can manage to seat.

In fact, it's an unprofessional venue that can only hold up to 10,525 people. That's not even enough for college soccer, and when it comes to Major League Soccer, that's no where enough for the thousands and thousands of screaming fans wanting to watch the games live. It's like a cramped, shoe box with a few bathrooms. 

Ohio Stadium, Ohio
Ohio Stadium in Columbus, Ohio is seen as one of the worst MLS venues according to many MLS fans. In the past, the stadium could hold nearly 100,000 spectators. But ever since they renovated the venue, it holds even more people! Why would they expand the capacity of the venue when 100,000 was enough? It makes the MLS fans look so small, and difficult for the fans to gain the best view of the matches.
They also nicknamed the stadium as "The Shoe," because it actually resembles a horseshoe. The cost of reconstructing the stadium literally costed former venue owner Lamar Hunt a ton and it's still seen as a terrible stadium for MLS matches.
Stade Olympique, Quebec
All the way in Montreal, Quebec, the Stade Olympique is known to be among the worst MLS venues ever. Similar to the reason why most of the worst venues are… the worst, is because of their artificial turf. However, the one in Stade Olympique is poorly installed and is tremendously hated by all visiting teams.
It's difficult to play on, causes bounces, and leaves players feeling nervous, because of the possibility of ruining their knee or ankle ligaments. There was even a time when the MLS playoff game was delayed, because the 18-yard box was too small. And even if they wanted to destroy the stadium, they couldn't because of the subway line that runs underneath the venue.
National Sports Centre, Bermuda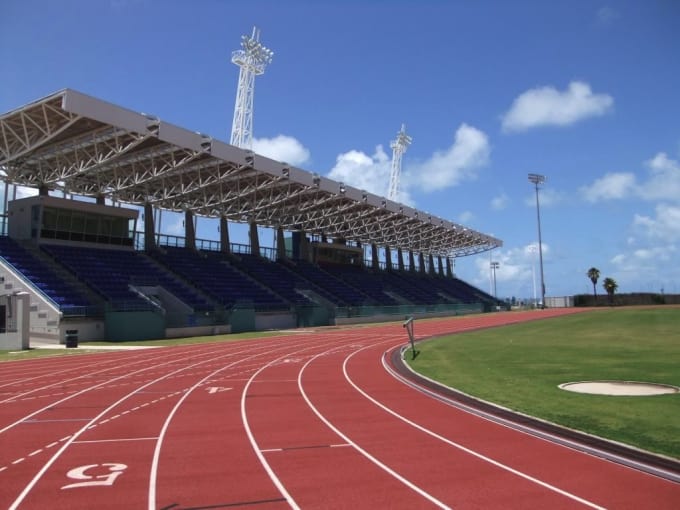 Lastly, from the all-time worst MLS venues, is National Sports Centre in Hamilton, Bermuda. While the New England Revolution only played a home game once, they were drawn against Costa Rican side Alajuelense in the tournament's quarterfinal round. So, the Revolution decided to host the Costa Ricans somewhere else. They opted to host at a small Atlantic island's main sports complex that featured a nice venue with several thousand seats… but had Bermuda grass.
Playing on Bermuda grass was far from a home-field advantage, too. When the Revs teamed up with a travel agency that offered their fans a package deal to watch the game from National Sports Centre to get away from the New England weather, about 1,500 fans attended. Looks like they made the mistake of picking this stadium.