Cleats is powered by Vocal creators. You support
Ismael Dawood
by reading, sharing and tipping stories...
more
Cleats is powered by Vocal.
Vocal is a platform that provides storytelling tools and engaged communities for writers, musicians, filmmakers, podcasters, and other creators to get discovered and fund their creativity.
How does Vocal work?
Creators share their stories on Vocal's communities. In return, creators earn money when they are tipped and when their stories are read.
How do I join Vocal?
Vocal welcomes creators of all shapes and sizes. Join for free and start creating.
To learn more about Vocal, visit our resources.
Show less
Tottenham Continues to Struggle in the Premier League
Why are Tottenham failing to build on a successful 2016/17 campaign?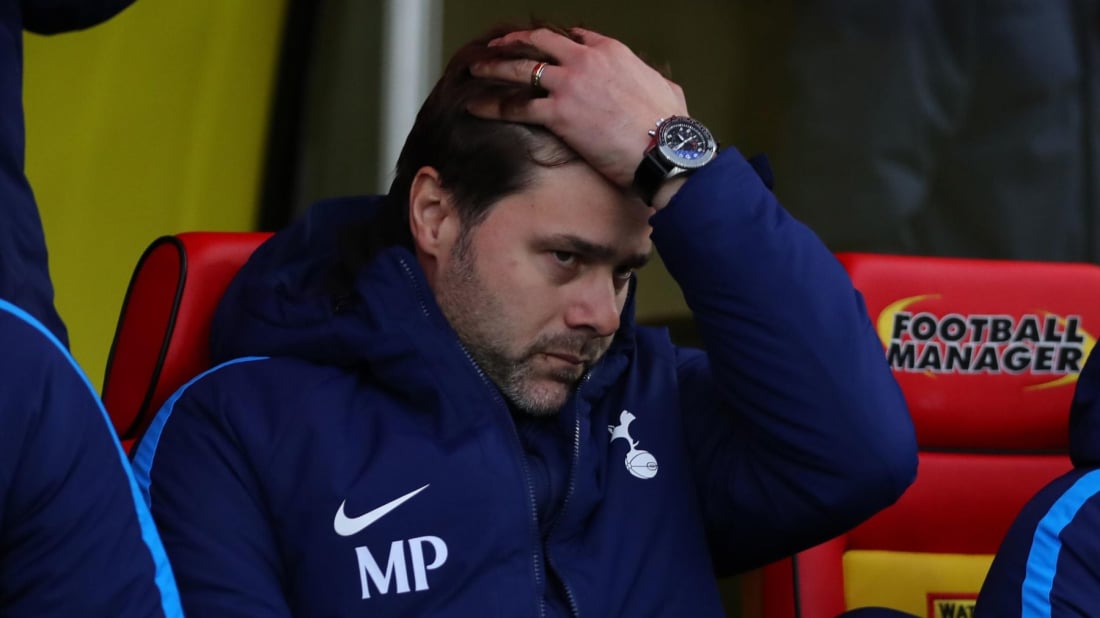 What is going wrong at Tottenham? Is it a temporary blip or was last season the best it is going to get for the North London side? Last season Tottenham Hotspur made a real statement in English football as they were the only team to challenge Chelsea for the title, and although they ultimately came up short they were applauded for their performances, their fearless attacking play led by two of the best English players in the league in Harry Kane and Dele Alli alongside their resolute defence marshalled by the Belgian defensive duo of Vertonghen and Alderweireld. They struck a balance in their play which was refreshing and marvellous to watch, earning them admirers across Europe. They were expected to push on this season and were one of the genuine contenders for the title, however following just one win in the last five premier league games. They are already 18 points behind the magnificent leaders, Manchester City. 
Spurs only lost four games all last season and conceded only 26 goals. They had the best defensive record in the league. In stark contrast to this season, they have already lost as many games as they did all last season. The loss of the exceptional Toby Alderweireld has been a huge blow to Spurs, but Spurs' biggest problem does not lie with the back line. As Davinson Sanchez, the 21-year-old starlet has been a capable replacement although he was sent off against Watford. It was an extremely harsh decision. The Colombian centre back seems to play with a maturity beyond his years and has fitted in perfectly so far.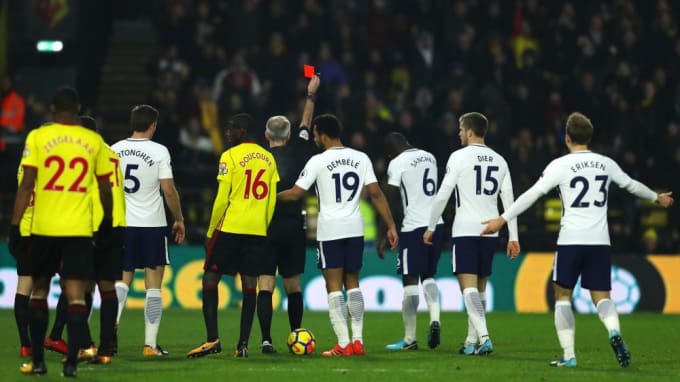 A lack of solidity in midfield has exposed Spurs and has left gaps for opposition to expose. Recently, Moussa Sissoko has been partnering Dembele in midfield, and the formers offensive mind and lack of positioning (often seeing him appear on the right wing) often leave Dembele exposed in midfield. The North London derby was evident in showing the lack of defensive protection afforded to the back three by their midfield, often leaving Arsenal's dangerous forward line three on three with Spurs' defence.
Dembele at his best is simply unplayable, with his stature and technical ability enabling him to take control of a game by the scruff. The Belgian was such an effective weapon for Spurs as the attacking players could focus on staying higher up the pitch knowing that they would be fed the ball in dangerous attacking areas. His partnership with Wanyama last season was commanding, they struck a balance between attacking and defending, Wanyama being the ball winner and keeping it simple while in possession. The loss of Wanyama has severely restricted Dembele's game, as he is required to play a defensive role and letting his partner, either Sissoko or Winks, this season to get on the ball and are provided with more freedom. Harry Winks is unquestionably a huge emerging talent, and has played with real maturity this season, emphasised in the game at the Bernabeu where he was simply sensational, more than holding his own against the world class midfield duo of Modric and Kroos.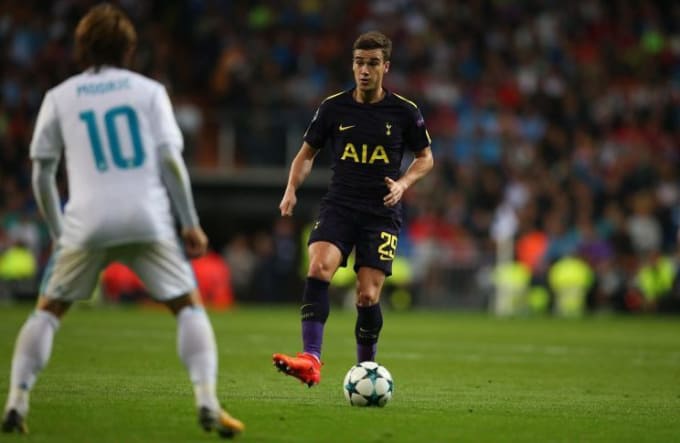 The return of Victor Wanyama, who is out due to a knee injury suffered against Chelsea in August (expected to return some time in December), will be a huge boost and should bring the Spurs midfield back to full strength and provide Pochettino with difficult decisions to make when picking his team, however it is always a nice problem to have. The Spurs boss will have the option of playing with Wanyama partnering either Winks or Dembele, or packing the midfield and playing all three with Wanyama as the anchor. The sooner they get the Kenyan back to full form and fitness the better. 
Nevertheless, there are other concerns, and the Spurs' boss has not been free from criticism. Pochettino has consistently stuck to his 3-5-2 formation which worked very well for Spurs last season as well as in the big games this season, it has failed to produce the consistent results against the lesser sides in the Premier League. Opposing teams are willing to sit deep and let them have the ball for much of the game, which is a sign of enormous respect. This is demonstrated when observing the games that Spurs have impressed the most this season, games against Liverpool, Madrid and Dortmund, where their opposition have attacked them and Spurs had less possession of the ball and were able to counter attack. Spurs need to find a style of playing now in which they can break teams down with a defensive approach. 
Spurs' attacking problems are being somewhat overlooked due to the brilliance of Harry Kane who has scored ten premier league goals this season bettered only by the sensational Salah. Spurs have scored the least amount of goals in the league this season out of the current top six sides, as well as being surpassed by Watford who they played out a score draw with in their last game. 
The struggles of Eriksen and Alli in the league this season have come to the fore. Dele Alli's failure to replicate his performances from last season as well as this seasons Champions League has been a substantial drawback, the young Englishman has only managed two premier league goals this season. On the other hand, Eriksen's recent miss against Leicester City in midweek from six yards out was an indication of the form he is in. One of the most technically gifted midfielders in the league, he badly mishit a half volley way off target, underlining his struggles in front of goal in recent games. 
The pair are on a dismal run of form, however the lack of depth in attacking areas has meant that Pochettino does not have an option of resting the two or replacing them with players of parallel quality.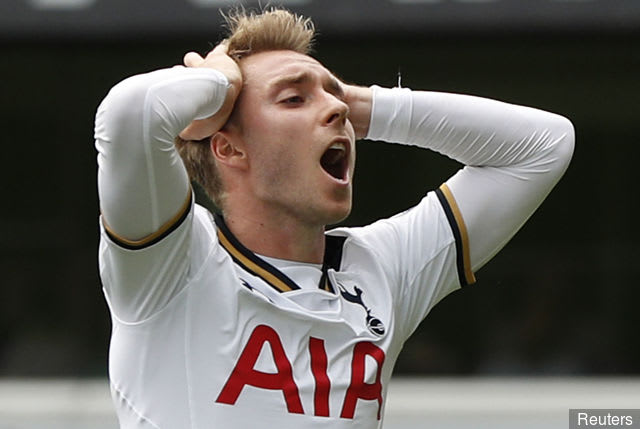 The return of Erik Lamela is a timely boost for Pochettino as he looks like the one player who has the skill and quality to dribble past an opponent and create chances for team mates. He has already provided an assist against Leicester, after being introduced, following his return from a devastating spell out through injury. Spurs are lacking a genuine world class winger who can unlock a defence with a piece of skill such as the likes of Hazard, Sterling, Mane to name a few. It has been a problem for Spurs meaning most of the play must come through the middle. Adding on to that the loss of Walker and the current problems with Danny Rose who provided Spurs with a brilliant option down the flanks without the need to play wingers. They had the energy as well as the physical attributes to bomb up and down the flanks as well as the quality to produce when in attacking positions. Spurs have become one dimensional.
However, they have the option to change their system by bringing in Lamela provided he regains his form and can stay injury free, and Son, although he can be inconsistent, the attacker who can play across the forward line has impressed this season on the occasions he has been afforded an opportunity. Playing with wingers would also benefit Harry Kane and provide more service to the Spurs talisman, who never fails Spurs when given the chances.
Pochettino is undoubtedly an outstanding manager and he will come up with another plan to overcome this temporary dip in form eventually. However, this needs to happen fast as they are not only losing ground on Manchester City after their draw against Watford, following which Pochettino was inclined to accept that the title race is over, and it would be delusional to think otherwise. However, their position in the top four and an all-important champions league spot is also in jeopardy after falling to sixth place following the weekends round of fixtures. Spurs need to find a solution quickly and start racking up the points and start to strike fear into the rest of the league as they did last season.