Cleats is powered by Vocal creators. You support
Jesse Kinney
by reading, sharing and tipping stories...
more
Cleats is powered by Vocal.
Vocal is a platform that provides storytelling tools and engaged communities for writers, musicians, filmmakers, podcasters, and other creators to get discovered and fund their creativity.
How does Vocal work?
Creators share their stories on Vocal's communities. In return, creators earn money when they are tipped and when their stories are read.
How do I join Vocal?
Vocal welcomes creators of all shapes and sizes. Join for free and start creating.
To learn more about Vocal, visit our resources.
Show less
Richest Female Soccer Players
Ever wonder who the richest female soccer players are? Well, here are the answers you've been looking for!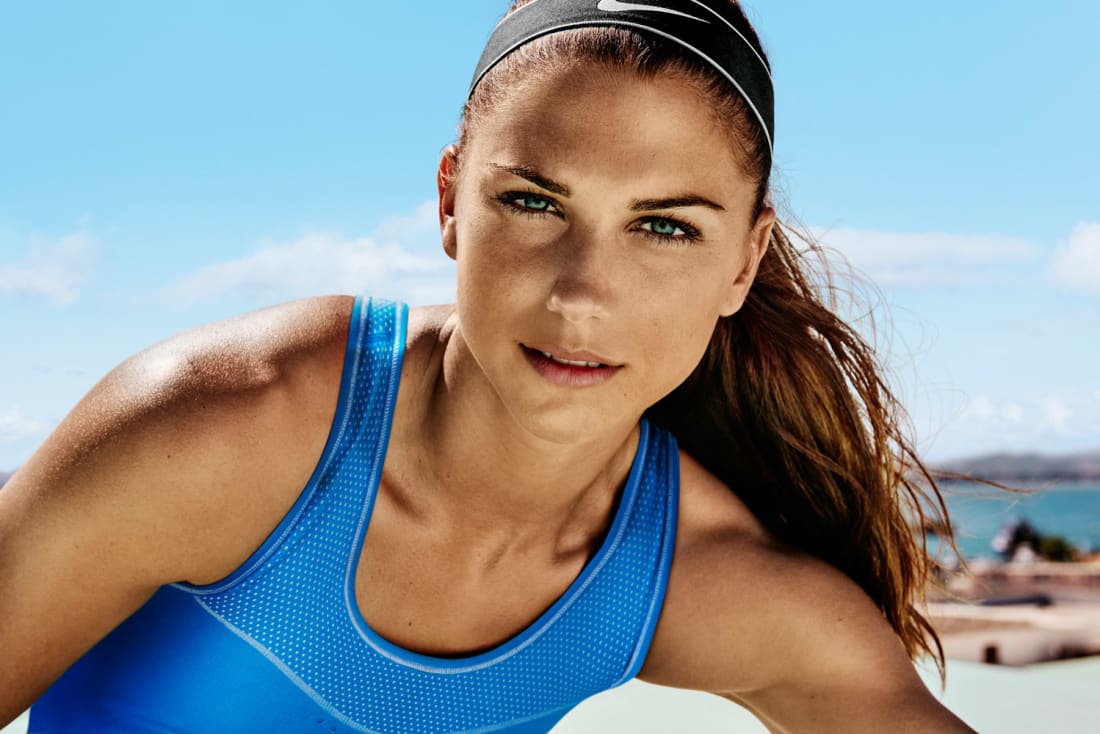 There is always a lot of debate surrounding sport. None more than the most popular sport in the world, soccer. The most common debates involve questions like: who are the best players in the world? Who are the fastest players in the world? What are the best teams in the world? One aspect that is not up for debate however, is the richest members of the soccer world. That is in black and white. Each player takes home a sum of money from their team, sponsors, endorsements, etc. Some of these players are more fortunate than others and earn enough to be considered the richest female soccer players in the world. 

Abby Wambach
Even though she officially retired in 2015, Abby Wambach still makes the list for the richest female soccer players. Wambach was a huge contributor for the United States women's national team for over a decade. She is the leading scorer for both men and women with 184 goals in 256 games for her country. It is estimated that her annual salary was around $200,000 while she played, nabbing her the first spot on this list.
Laure Boulleau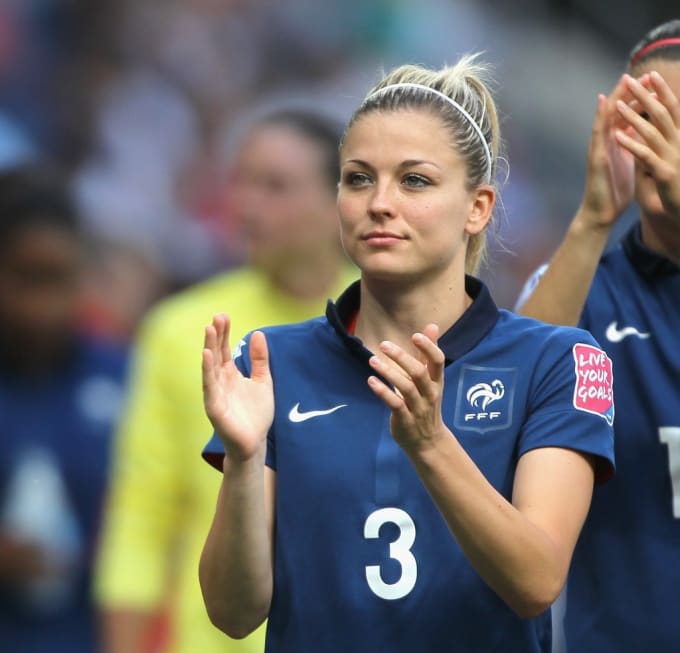 The first French athlete on my list of richest female soccer players, it makes sense that Laure Boulleau plays in France. Boulleau, who plays primarily as a defender, is on Paris Saint-Germain of the Division 1 Féminine. Does that name sound familiar? It should, it's where former Barcelona star Neymar transferred to last year for an absurd $222 million! 
It is clear that Paris Saint-Germain have the pockets to get the best players and that is exactly what they have in defender. Boulleau makes around $60,000 per year the with French giants, earning her a spot on as one of the world's best paid. 
Nilla Fischer
The sole Swede on here, Nilla Fischer earns around $67,500 per season for VfL Wolfsburg in the Bundesliga in Germany. The center-back has featured for the Swedish national team over 150 times and was the former captain for FC Rosengard (previously LdB FC Malmö). 
Fischer made a statement in a match against Bayern Munich in 2017 while wearing a rainbow armband for gay rights. She received mixed reactions from the public, although the majority were positive. 
Amandine Henry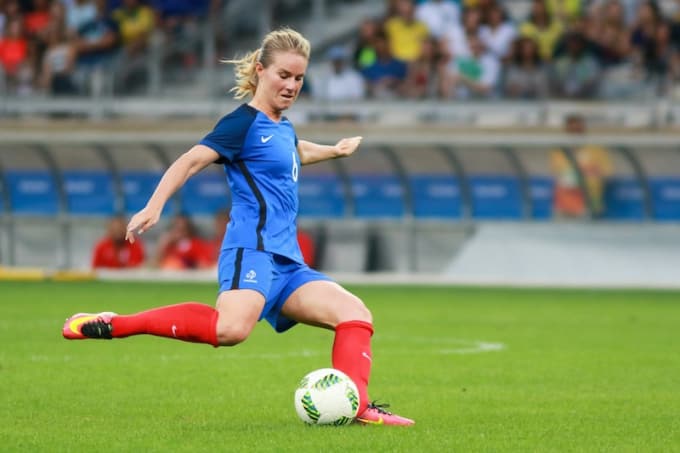 Amandine Henry, like Laure Boulleau, is another one of the richest female soccer players hailing from France. However, unlike Boulleau, the defensive midfielder plays in America. Henry is currently employed by Portland Thorns FC, when she isn't representing France. 
Portland signed her in the Spring of 2016, after she was a major reason why France reached the quarterfinals in the 2015 World Cup. For her efforts that season, she was also selected by FIFpro, the world union of soccer players, to their first team all world. Henry's salary is projected to be around $70,000.
Jonelle Filigno
Canadian forward Jonelle Filigno cracks a spot on this ranking. Filigno's estimated salary when she played was $60,000, which made her not only one of the richest female soccer players, but the highest paid Canadian player in the world at the time. 
She played for the Sky Blue FC and the Canada women's national team. She has since retired from the national team, after winning a bronze medal in the 2012 London Olympics.
Hope Solo
A name most people would recognize, Hope Solo has been a controversial figure in her time as a football player. Despite issues on and off the field, which includes her famous benching in the 2007 World Cup, Solo still brought in the big bucks. The talented goalkeeper has had a healthy paycheck for most of her career ($65,000 by Seattle Reign being the latest in her career). She also earned a lot from U.S. soccer (earning around $366,000 in 2015 alone). 
Sydney Leroux
Sydney Leroux's recent move to the Orlando Pride does not deter her from a spot on this list. The forward moved from FC Kansas City to be closer to her husband, Dom Dwyer, who also plays as a forward for Orlando City.  Leroux, who was also a part of the 2015 World Cup-winning squad, was receiving an approximate salary of $92,500 before her move to Orlando, which is definitely enough to rank on this list. 
Marta Vieira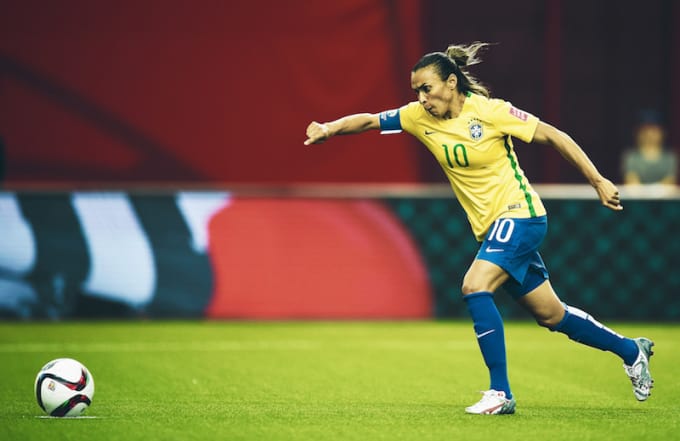 Being the greatest female soccer player on the planet and (arguably) the best of all time, it is no surprise that Marta finds herself on a list of the richest female soccer players. The best should get paid the most, it's as simple as that. The Brazilian superstar has represented Brazil at the World Cup on four different occasions and is the leading scorer for the competition with 15, with some being incredibly memorable World Cup moments in history. The goal machine also has five FIFA World Player of the Year awards in her trophy case. 
While only being paid $41,000 after her transfer to the NWSL (the maximum that can be paid to foreign players in their first season), Marta's various endorsements and sponsorships see her being paid approximately $400,000 on a yearly basis. 
Nicole Banecki
SC Freiburg and German women's national team forward Nicole Banecki is next up on my list. The talented footballer earns just around $90,000 for her work on the pitch. On pure salary alone, that makes her one of the highest on this list. She started her career of with Bayern Munich and has produced quality plays ever since. 

Alex Morgan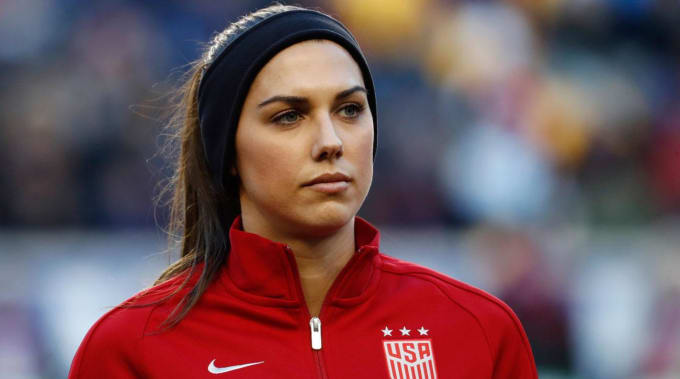 The new face of the United States women's national team, Alex Morgan rounds out the list of the richest female soccer players. Morgan has become a household name in America and world football. She shared the cover with Lionel Messi of FIFA 16 (the first woman to ever be on the cover of a FIFA game) and take homes a salary of roughly $450,000 (with some reports saying she earns even more). Whatever the true number is, Morgan undoubtedly earns a boatload of money.