Cleats is powered by Vocal.
Vocal is a platform that provides storytelling tools and engaged communities for writers, musicians, filmmakers, podcasters, and other creators to get discovered and fund their creativity.
How does Vocal work?
Creators share their stories on Vocal's communities. In return, creators earn money when they are tipped and when their stories are read.
How do I join Vocal?
Vocal welcomes creators of all shapes and sizes. Join for free and start creating.
To learn more about Vocal, visit our resources.
Show less
Review of West Ham Utd's Season so Far
First 8 Games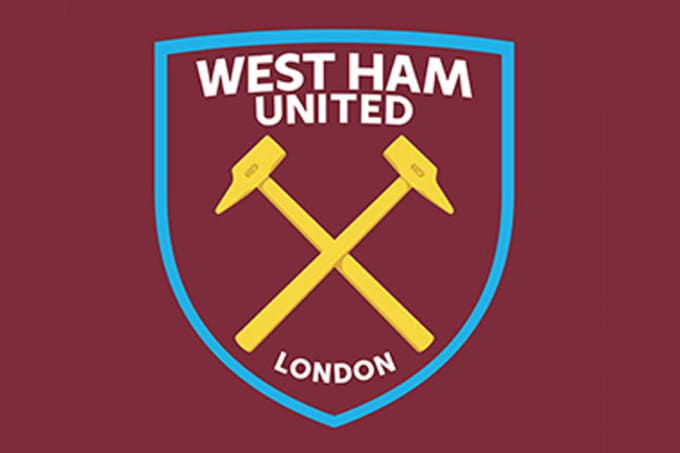 Being a dedicated iron, I am hardened to the disappointments of football, and the beginning of the West Ham Utds 18/19 season has provided plenty of that. I'm sure the majority of West Ham fans went into the season with expectations that knew no limits due to the investment from the board and the ambitious appointment of prestigious manager Manuel Pellegrini. But those hopes were quickly deflated by the thrashing at Anfield from a Liverpool side looking to win the title. The game featured many new West Ham signings including; Felipe Anderson, who signed from Italian side Lazio in the summer for a record fee believed to be around 40 million pounds. Ryan Fredericks, a free transfer from newly promoted side Fulham. Lukasz Fabianski, a steal from Swansea, and Fabian Balbuena who signed for a fee of around 3.5 million pounds from Brazil. The Paraguay international did not shine in the thrashing despite being dubbed the Brazilian Ramos by some foreign fans. The Liverpool beating was a kick back down to earth for the entire team and fans as the expectations got the better of them.
In the next match however, our first home game against Bournemouth, another poor performance meant we fell to a 2-1 defeat. The Hammers took the lead through star man Arnautovic's penalty, taking over from very reliable skipper mark noble. He slotted the spot kick into the bottom left of the net to put us 1-0 up in the 33rd minute of the game. The Irons looked on course for their first win of the season despite shaky defending throughout the first half, however early into the second Callum Wilson continued his fantastic scoring record against West Ham with a brilliant solo goal although the defending was rather questionable. The West Ham core then fell apart from there with the tired legs of veteran noble not enough to control the centre of the pitch and the Bournemouth's quick attack ran riot from there scoring shortly after there first to put them 2-1 up. The game then dribbled out from there with west ham failing to create any real chances of note.
West Ham then continued their poor start to the season taking their 3rd and 4th consecutive losses against arsenal under the new reigns of Unai emery and wolves the promising promoted side. The wolves defeat was especially painful as west ham had multiple opportunities to score a goal in the second half despite an extremely poor first and then Adama Traore, wolves record signing, finished low into the bottom right to sink West Ham.
Going into an away match against Everton would never be an inviting prospect especially if you have lost your first 4 matches but that was the situation West Ham were facing. Going to Goodison park for the away match I for one was quietly optimistic as the Everton team had an extensive injury list, meaning they may have been forced to start the likes of Calvert-Lewin not renowned for his goal scoring ability, however when the line-ups were announced it was a much stronger line-up than first thought and they still fielded a strong team. West Ham handed a first premier league start to Ukrainian international Andriy Yarmolenko and started with a midfield three of promising youngster Declan Rice, Spaniard Pedro Obiang and West Ham fan Mark Noble. This was the first time these three had lined up together due to new signing Jack Wilshere on a free from arsenal occupying the central midfield role. This midfield however, worked wonders for Manuel Pellegrini as it controlled the centre of the pitch allowing the attacking likes of Yarmolenko, Arnautovic and Anderson to run riot. This allowed us to score two goals both coming from debutante Yarmolenko; one a great move assisted by Arnautovic and the other a beautiful finish into the top left from the right-hand side of the box. West Ham were finally up and sailing but as west ham always seem to do they conceded a goal. Just before half time a cracking Sigurdsson header brought Everton back into the game. The whistle sounded, and mixed emotions filled the West Ham camp as they had been in a commanding position however now they were in a much less of a comfortable situation having the deficit being halved. The second half kicked off and Everton had a couple of half chances, but it was the clinical nature of west ham's attack that finished off the game with a low finish from Arnautovic to finish off the game 3-1 to the hammers.
Returning home with their first win of the season seemed to put a spring in the step of the players during the Chelsea game, with us managing to claim a good 0-0 result from the team with a 100% record so far this season with late chances missed from the likes of Yarmolenko. But overall, I'm sure most west ham fans would be delighted to take a point from a match where we would have been expected to lose.
West Ham then had another home game against Man Utd which could not have come at a better time for west ham as we had been in some good form whereas Manchester Utd had been in dire form having put in some dreadful performances in recent weeks. We started the game as we had for the past 3 weeks unchanged. Jose Mourinho has been in the firing line of many reporters as he always is, and it hadn't changed as he fielded a strange line-up that seemed to adopt a five at the back formation. Which came under extreme scrutiny as a team of Manchester United's calibre should have taken the game to west ham but instead they sat back. West Ham we're not complaining though as in the first 4 minutes they were ahead through a sublime finish from Brazilian Felipe Anderson finally proving his worth. Then just before half time an extremely fortunate deflection off victor Lindelöf meant that Yarmolenko's shot spun into the top corner. Half time went, and west ham were flying. The beginning of the second was no different as we continued to create chances but could not take them. Marcus Rashford was then substituted on to try and make an impact and he did instantly, scoring with an audacious flick at the near post from a corner. In recent years West Ham would have sat back and defended their lead but with Pellegrini's risky attacking football in play that was never going to happen. Mark Noble found himself with the ball in the final third of the Man Utd half with not a salmon pink shirt in sight, so he simply slipped the ball through to Arnautovic to calmly place past David De Gea and finish the game off 3-1 to West Ham.
After the colossal win vs Manchester United West Ham, we're being tipped to easily beat Brighton and Hove Albion at the Amex stadium. However, Brighton's great record against West Ham continued as they won their third in three against us since their return to the premier league last season. West ham fell to a 1-0 defeat to them as Glenn Murray finished past Fabianski as the game dribbled out to an uneventful close.
Overall, I'm sure many West Ham fans would feel slightly underwhelmed by the start to the season having won two, drawn one, and lost five, but there are very encouraging signs that Pellegrini's style of play is slowly being played as he would like more and more each week. On Saturday, West Ham are at home against rivals' spurs and I'm sure everyone associated with West Ham will be keen to beat them and claim bragging rights.
I'm only fifteen and this is my first article, I'm an aspiring journalist and would really appreciate any tips and advice thank you for reading.