Cleats is powered by Vocal creators. You support
Joshua William
by reading, sharing and tipping stories...
more
Cleats is powered by Vocal.
Vocal is a platform that provides storytelling tools and engaged communities for writers, musicians, filmmakers, podcasters, and other creators to get discovered and fund their creativity.
How does Vocal work?
Creators share their stories on Vocal's communities. In return, creators earn money when they are tipped and when their stories are read.
How do I join Vocal?
Vocal welcomes creators of all shapes and sizes. Join for free and start creating.
To learn more about Vocal, visit our resources.
Show less
Manchester United: A Case for Bad Recruitment?
Has Manchester United's business in the transfer market really been good enough?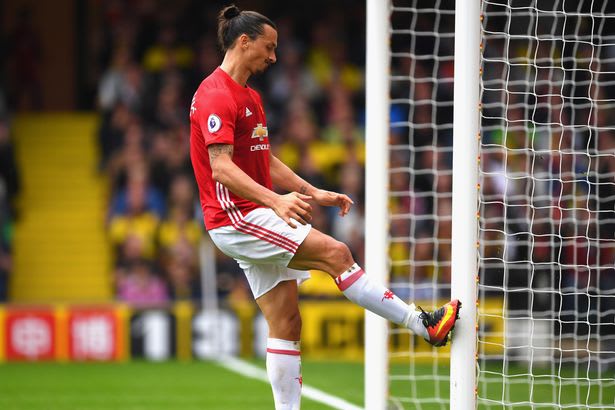 As one of the biggest clubs in the world, if not the biggest, Manchester United can command a spending power only to be rivaled by an elite few. Spanish giants Barcelona and Real Madrid, and newcomers to the financial elite Paris Saint Germain and local rivals Manchester City, are the only teams in the world that can match Manchester United's spending power in 2018. Despite more money being pumped into association football year on year, the landscape is changing; huge clubs such as Chelsea, Bayern Munich and Arsenal can't compete with the wages and transfer fees that other clubs can offer to the players at the top level. Putting it like that, Manchester United should be able to pick and choose some of the best players from world football to put in their team, right?

Not exactly.

Fergie Time
Sir Alex Ferguson, the most successful manager in history, departed the club in 2013 with his 13th Premier League title, and handed the reigns over to David Moyes. Not even Fergie was immune to criticism, though, as it was suggested he left United with an aging squad, despite names like Wayne Rooney, Robin Van Persie, Michael Carrick, and Rio Ferdinand being among the team Moyes inherited. Fergie, however, could get a tune out of any player, from buying a unknown Portuguese teenager and turning him into the best player in the world in Cristiano Ronaldo or bringing charismatic Eric Cantona to kick start the glory days during the 90s, Fergie's dealing in the transfer market were rarely questioned and even when he signed the unknowns, they turned out to be the right player (well, except for the time he signed the homeless Bebe for £7 million... err, moving swiftly on). Though the squad starting the 2013/2014 season was strong, United needed to refresh if their success was to continue, but since the days of Fergie, United's recruitment hasn't been good enough.
Defence
Consistency is the key to winning in football, and that's what great teams have been built on, particularly at the back where central defensive partnerships such as Terry and Carvalho, Vidic and Ferdinand, Pique and Puyol formed and were the foundations for huge success for their teams. 
Impossible just to outscore teams every week, stability and strength were needed at the back for United. With the aging Vidic, Ferdinand and Evra all departing, reinforcements were needed. 
First of all, promising left back Luke Shaw. In 2014, £30 Million got United one of best left backs in the country only aged 18, with the potential to be United's left back for a minimum on 10 years if he performed to the level we all expected.  Yet his career at United so far has been injury laden, inconsistent and underwhelming. The biggest issue with Shaw is fitness. Since he's worked under two managers at United and one England manager and they've all questioned his commitment and fitness. Extra training sessions under Van Gaal and constant instruction from Mourinho and Shaw hasn't developed in the three and a half years he's been in Manchester and now has work to do in order to get his starting place back from 31-year-old converted winger Ashley Young.  Shaw could develop still into a fine left back, but when stability was needed, was he the right signing for United's back four?

Shaw was the first defensive signing in the past five years and since then not a single one has cemented their place in the teams starting XI. Daley Blind, Matteo Darmian, Marcos Rojo, Eric Bailly, and Victor Lindelof—each one has shown promise and each one has also disappointed. Injury prone and inconsistent, and difficult for any manager to build a team around, perfectly exemplified in United's most recent game with the the back ive players being De Gea, Valencia, Smalling, Jones, and Young, each one a Fergie signing.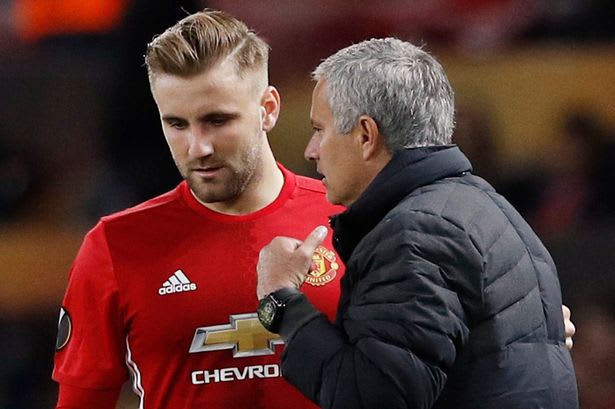 Midfield
Towards the end of Fergie's tenure, it was clear United needed central midfielders, but still somehow Fergie managed to win games with Tom Cleverley and Anderson in the middle of the park (most notably an 8-2 victory against Arsenal) who have both drifted into obscurity since their departure from Manchester. Again, reinforcements were needed, as despite their fantastic services, Scholes, Giggs, Carrick, and Fletcher couldn't be relied on in the long term. Who was the answer to United's midfield rejuvenation? Marouane Fellaini.
6'4, robust, aggressive, and had a good scoring record in his Everton days,  was the most predicable signing of the 2013 transfer window really what United needed? Barely a single highlight in his first season, Fellaini was rarely considered anything more than an 'option' the last 10 minute long ball tactic out of necessity.  In and out of the squad with injury and suspension, it seemed Fellaini would not last, as criticism of him was rife among fans. Fellaini is not a bad player, and in recent seasons under better managers he's proved his worth. His acquisition was again a case for bad recruitment. In the summer of 2013 he was our only notable signing, and not the man for the job. It was clear United's midfield needed 'legs', pace, and energy. Fellaini is none of those things, though this seemed obvious. Decisions like this cost David Moyes his job.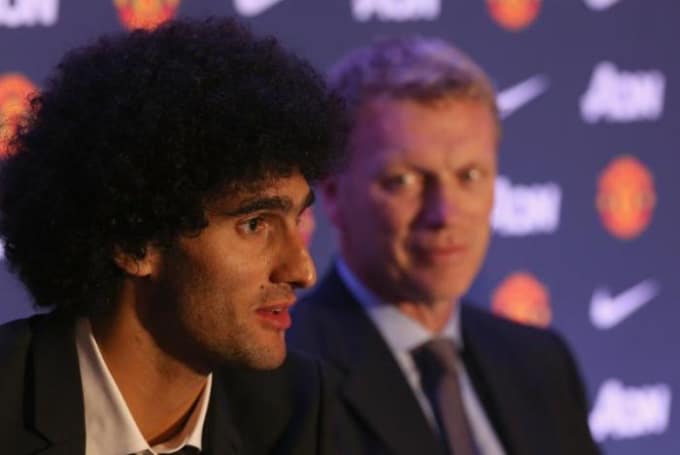 It was obvious this area of the pitch needed looking at and Louis van Gaal's answer was Morgan Schneiderlin and Bastian Schweinsteiger. Fine players in their own right, but should a club of Manchester United's stature be relying on the injury-prone German veteran and unproven French talent to be the midfield enforcement we needed? Quickly it was discovered the answer was no; Schneiderlin's starts were rare as he failed to make any impact in his time with United and Schweinsteiger spent most of his time at United injured. With the two of them only notching 2 goals in all competitions between them. This was again a case of the wrong men for the job, and a very questionable decision from manager Louis Van Gaal.
Good midfielders have since come into the club and that energy United needed once Fergie left came when Ander Herrera signed. A player who should arguably be a starter, versatile and enthused, the box-to-box Spaniard has done little wrong in his time with the club, even earning himself a player of the year award in 2016. More recently, the experienced and solid Nemanja Matic was brought from Chelsea by Jose Mourinho, and has made a good start to his United career, often calm and composed, Matic has started the vast majority of United's games in 2017/2018. Two players who both should have been at United years before they finally arrived.

The most notable signing in midfield since the Fergie days has been Paul Pogba. Famously snubbed and sold by Fergie to Juventus for £1 million, Manchester United bought Pogba back for £89 million in the summer of 2016 as he was notching an ever-bigger mark on the football world, and United needed quality in midfield, fast! 
It goes without saying, initially letting him go and buying him back for a record-breaking fee 4 years after he left seems like bad transfer policy, but once he questioned Sir Alex Ferguson and demanded a better contract, the manager's mind was made up; after all, he'd sold much bigger and better players for disagreeing with him. Pogba went on record and said United had 'no midfielders like him' when he asked about his departure, and almost humorously he was right, as we've seen over the next few years no one has cemented a place in the centre of the park since the days of Carrick and Scholes. 

Pogba's return, however, has seen a player brilliant in some games and suspect and invisible in others. Objectively the most talented member of United's current squad and tipped to be future captain, he has skill, pace,  power and range of passing which United's midfield needs, however, Pogba still has a lot to learn. He doesn't command and take hold of games like a player of his caliber should, complains to the ref while the game is going on around him and can't impose himself on a game against a big team when he doesn't have the cover of two other central midfielders.
If he is the new talisman for this United team under Jose Mourinho; when considered next to rivals of Kevin De Bruyne and Eden Hazard, he is a long way off.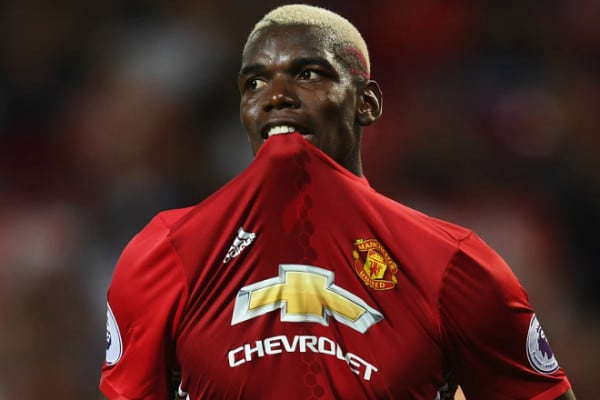 Forwards
Manchester United's attack is the most promising outfield area of the pitch. Over the past five years there has been a mix of  young talented players from United's academy improving season on season such as Marcus Rashford and Jesse Lingard, and accomplished top quality players like Juan Mata to add the creativity United lacked and Romelu Lukaku to build on his many Premier League goals. However, this isn't the first time recently that United's attack looked so promising.
The two biggest names to enter Old Trafford in 2014 were Angel Di Maria and Radamel Falcao, both of which had excelled in La Liga in the previous years. Ready to be replaced by Bale, Manchester United didn't hesitate to sign Di Maria up and give him the famous number seven shirt; unsettled and perhaps a 'big fish in small pond' in French Ligue 1, Radamel Falcao was brought in on an exciting deadline day. 
Excitement didn't last. Falcao looked a pale imitation of the player we'd seen a couple years ago at Atletico Madrid and Di Maria quickly lost interest, as Premier League football didn't suit him. Both left in the summer of 2015, after a season where United stumbled to get top four, and another season had gone where United's squad looked no stronger. It's easy to say in hindsight these were not the men for the job. But a winger not wanted by a team United should be competing with and a striker still recovering from a year long injury. Questions should have been raised. 

In Summer of 2015 Louis Van Gaal opted for a different approach to his transfer tactics; rather than going for huge names of international football, he acquired an unknown french teenager from Monaco.
Anthony Martial. Who? 
Few football fans knew who Martial was and his transfer deemed a 'panic buy' by many bemused United fans. 
This bemusement was short lived. Martial's pace, skill, composure, energy was exactly what United had been lacking. He ran at defences, outscored the rest of the United squad and gave United fans hope for the future. Martial has at times been guilty of inconsistency, and still can't cement his name being included on the team sheet every week, but he's still young and both the club and fans are heavily invested in him. 

After the dull and labourious football of Dutchman Van Gaal had tested United fans patience for the past two years, Jose Mourinho stepped in and brought with him Zlatan Ibrahimovic. Thirty four years old, and shown no signs of slowing down. Zlatan was the type of winner that was needed to inspired United's young talent; however, it was quickly apparent his free transfer was not just to act as a mentor. Often United's best player and main goal threat, Ibrahimovic finished his first season at United as comfortably top goal scorer and led United to win two trophies in the League Cup and Europa League. A fine acquisition. 

Deadline
A club of United's stature should be bringing the best talent in. However, it feels those in the club seem to have confused the right player for the big or convenient name. Manchester United's recruitment still needs work, but under the stewardship of Jose Mourinho, things look more promising, but there's room to grow. It's taken nearly a billion pounds, much of which was misspent, but United's recruitment is finally pointing in the right direction.