Cleats is powered by Vocal creators. You support
C.C. Curtis
by reading, sharing and tipping stories...
more
Cleats is powered by Vocal.
Vocal is a platform that provides storytelling tools and engaged communities for writers, musicians, filmmakers, podcasters, and other creators to get discovered and fund their creativity.
How does Vocal work?
Creators share their stories on Vocal's communities. In return, creators earn money when they are tipped and when their stories are read.
How do I join Vocal?
Vocal welcomes creators of all shapes and sizes. Join for free and start creating.
To learn more about Vocal, visit our resources.
Show less
Highest-Paid Managers in the Premier League
You won't believe who the most-paid manager in the Premier League is. These are currently the highest-paid managers in the Premier League to date.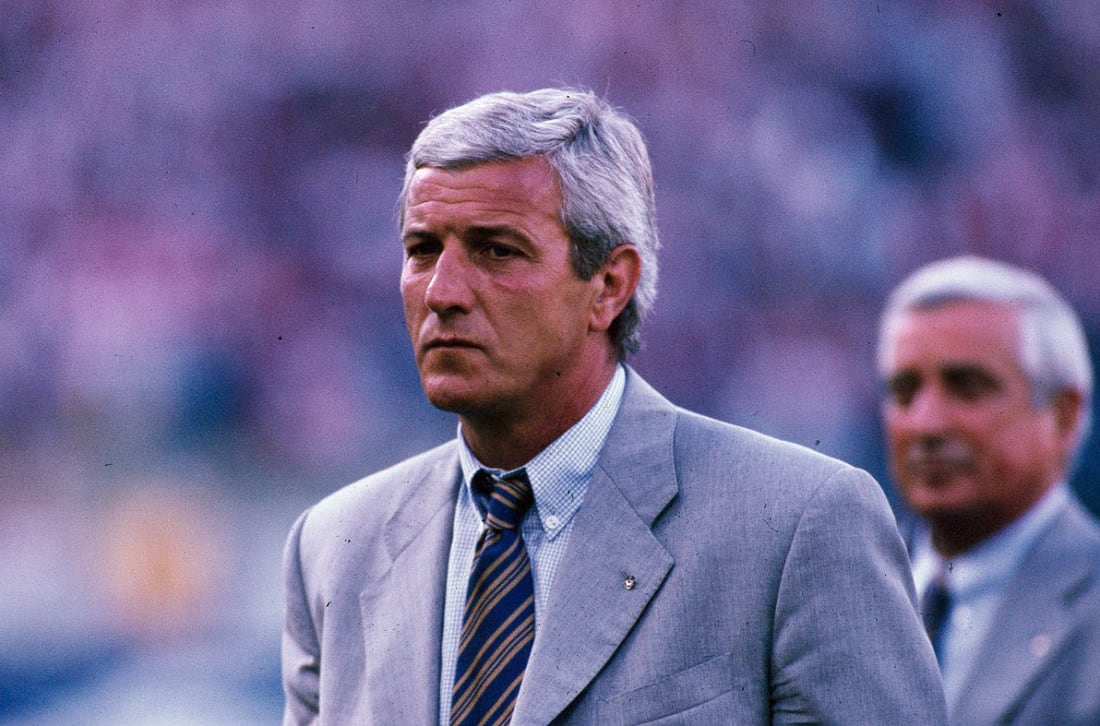 We all know that football players, especially the top scorers, make a lot for each match they play in. It also depends on which club they play for. However, so many of us are blinded by the phenomenal players in the game, we tend to forget about the managers watching these matches in the best seats in the house. Just how much do football managers make?
Since football managers are basically the head coach of a football club, they're responsible for running the club. With so much power and control in their hands, you can easily tell that these managers make a lot in their football-managing career. While most of us know the highest paid players in the Premier League, who are the highest-paid managers in the Premier League? It's possible that you might recognize a few of them, but I bet you'll never guess who is the most paid football manager in the Premier League.
Ronald Koeman — £6 Million Per Year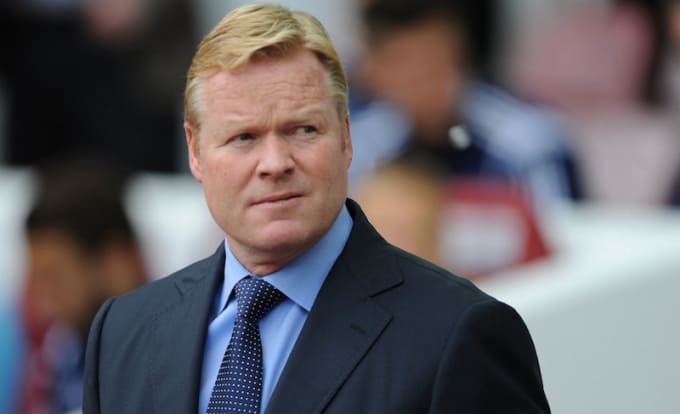 Former Dutch footballer and current manager of the Netherlands national team, Ronald Koeman was a great footballer back in the day while he played as both a defender and a midfielder for teams like Barcelona, Ajax, Groningen, and others. He's also frequently played as a sweeper from his vision and his ability with the ball. In fact, Ronald was seen as one of the best and most prolific attacking central defenders of all time.
Now, as head coach, Ronald actually won three Eredivisie titles, twice with Ajax and once with PSV. Ronald is also the only one to play and manage the "Big Three" of Dutch football, which are Ajax, PSV, and Feyenoord. 
Antonio Conte — £6.5 Million Per Year
Among the highest-paid managers in the Premier League, Antonio Conte is a former Italian professional football player and current manager of Premier League Chelsea. During his football playing days, he played as a midfielder, and his football career began when he played for local club Lecce. Later on, he was known as one of the most decorated and influential players in history of Juventus.
In 2006, he started managing, leading Bari to the 2008-09 Serie B title and Siena to promotion from the same division two years later. And then Antonio took over at Juventus in 2011. During his time with Juventus, he implemented a 3-5-2 formation and even won three consecutive Serie A titles right before taking control of the Italian national team in 2014 until the UEFA Euro 2016 campaign. 
Jürgen Klopp — £7 Million Per Year
Former professional German football player and current manager of Premier League club Liverpool, Jürgen Norbert Klopp played 15 years of his career at Mainz 05. Before that, he became the club's longest-serving manager from years 2001 to 2008. And during that time, they achieved promotion to the Bundesliga.
In 2008, Jürgen joined Borussia Dortmund and led them to a back-to-back Bundesliga wins in years 2011 and 2012. He's even won the German Football Manager of the Year in 2011 and 2012, right before leaving Dortmund in 2015 after being their longest-serving manager. And in 2015, Jürgen became Liverpool's manager, where he led them to finals of the League Cup and UEFA Europa League in his first season.
Arsène Wenger — £8.9 Million Per Year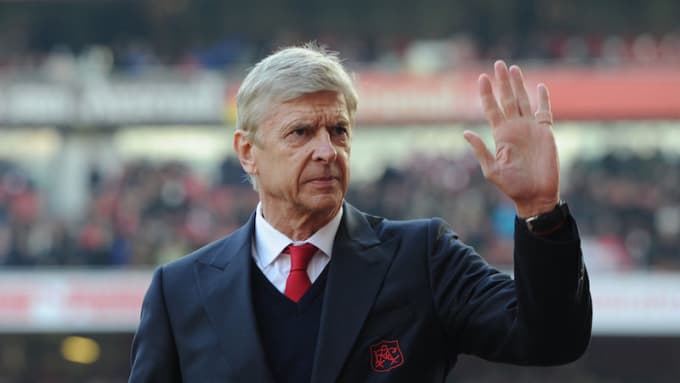 From the highest-paid managers in the Premier League ever, Arsène Wenger is a French football manager and former player. While he's been the manager of Arsenal since October of 1996, he's since become the club's longest-serving manager as well as the most successful in achieving major titles. Football experts have even given Arsène credit for revolutionizing football in England in the late 1990s by introducing them to different training tactics and diets of players.
In 1996, Arsène was named manager of Arsenal and two years later, the club completed a league and FA Cup double. And in 2002, the club won another league and cup double as well as retaining the FA Cup a year later. Arsène is an amazing manager that managed Arsenal to an undefeated league season in 2004. 
Fabio Capello — £8.98 Million Per Year
Fabio Capello is a former Italian footballer and current manager of Jiangsu Suning. He represented teams like Roma, Milan, Juventus, and SPAL 1907 during his football playing days. While playing as a midfielder, Fabio won multiple trophies over the last 15 years of his career. He's also won the Coppa Italia with Roma in 1969—yet he was the most successful with Juventus when he won three Serie A titles in 1972, 1973, and 1975.
Within his first five seasons as a manager, Fabio won four Serie A titles with Milan as well as the 1993-94 UEFA Champions League when they beat Barcelona 4-0. After a successful run, in February 2012, he resigned as a manager from the cause of a dispute with The Football Association right before positioned as appointed coach of the Russia national team in July of 2012. And in July 2015, Fabio was dismissed by the Russian Football Union and was replaced with Leonid Slutsky. 
André Villas-Boas — £11 Million Per Year
Luís André de Pina Cabral e Villas-Boas, simply known as André Villas-Boas, is a Portuguese football manager, who's actually among the highest-paid managers in the Premier League who never played football. Recently led Chinese Super League club Shanghai SIPG, the main highlights of his career revolved around an undefeated season of 2010 to 2011 in the Primeira Liga with Porto.
He's won four trophies and was also the youngest manager ever to win a European title during the process. When André became the manager of Shanghai SIPG in November of 2016, he replaced Sven-Göran Eriksson for the Chinese Super League club. However, Shanghai SIPG announced that André left the club on November of 2017 after he refused to extend his contact for an additional year.
Carlo Ancelotti — £12.6 Million Per Year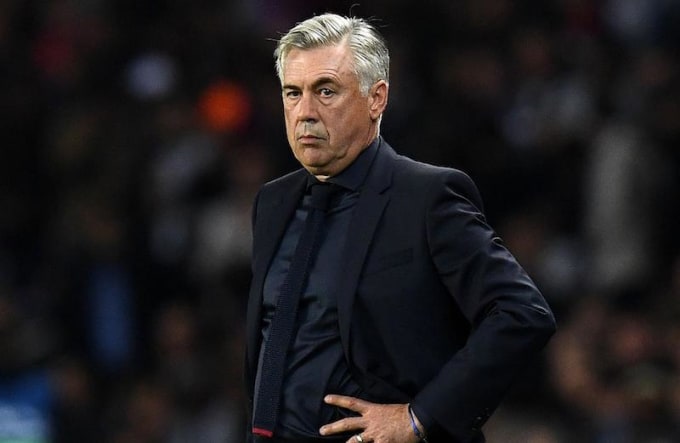 As for one of the highest-paid managers in the Premier League, Carlo Ancelotti is a former Italian football player and current manager where he last managed German club Bayern Munich. He's actually the only manager to win the UEFA Champions League three times and even reached four finals. While winning the FIFA Club World Cup twice, he was managing Milan and Real Madrid during the time. Carlo, in fact, is known to be among the best and most successful managers ever.
During his time playing as a footballer, he was a midfielder and started off his career playing for Italian club Parma. He's even helped the club to Serie B promotion in 1979. And at international level, Carlo played for the Italian national team on 26 occasions, scoring just once, and making his presence in two FIFA World Cups. He finished in third-place during the 1990 edition of the tournament and the UEFA Euro 1988 when he helped his nation meet the semi-finals.
José Mourinho — £15 Million Per Year
José Mário dos Santos Mourinho Félix, shortly known as José Mourinho, is a Portuguese former football player and manager who's currently managing for the Premier League club Manchester United. He's seen to be one of the greatest and most successful managers in the world regarded by players, coaches, and even commentators. He was, in fact, named Portuguese Coach of the Century by the Portuguese Football Federation (FPF). He also became the first coach to spend more than £1 billion on transfers.
When leaving Madrid in June of 2013, José returned to England to manage Chelsea for the second time where they won another league championship. However, he was let go on December 2015 when the poor run of results left Chelsea outside of the relegation zone. Months later from after losing his job at Chelsea twice, José became the new manager of Manchester United on May of 2016.  
Pep Guardiola — £15.3 Million Per Year
Josep "Pep" Guardiola Sala is a former professional Spanish footballer who's the current manager of Manchester City. Known to be one of the best players of his generation, Pep was an amazingly gifted midfielder who played as a defensive midfielder. While he spent most of his career with Barcelona, he formed a part of Johan Cruyff's "Dream Team" that won the club's first European Cup in 1992 alongside of four successive La Liga titles from 1991 to 1994.
After he retired as a player, Pep became the coach of Barcelona B and in 2008, he succeeded Frank Rijkaard as the first-team manager. As a manager, Pep won 23 trophies since the beginning of his managing career, which makes him one of the greatest mangers in the world of football. He even holds the record for the most consecutive league wins in La Liga, Bundesliga, and the Premier League. So, it's no shocker that Pep is among the highest-paid managers in the Premier League.
Marcello Lippi — £18 Million Per Year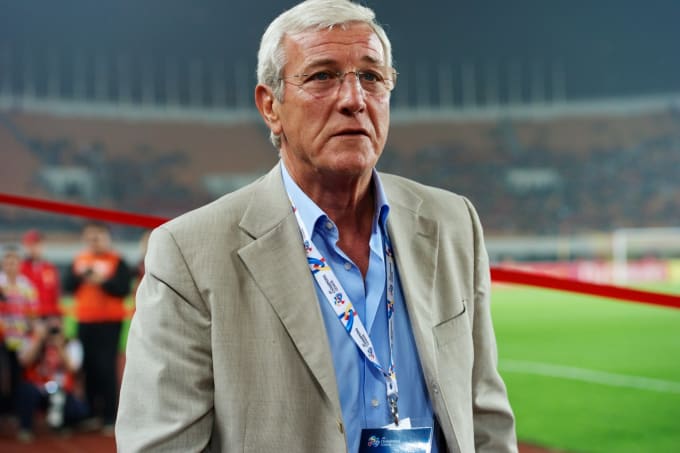 Lastly, among the highest-paid managers in the Premier League is Marcello Lippi—who's seen as the current highest-paid manager of the League. Italian former professional footballer and current manager of the China national team, he served as Italian national team head coach from July 2004 to July 2006 and even brought Italy to win the 2006 FIFA World Cup. In fact, Marcello was re-appointed as Italian national team head coach during the summer of 2008 and was succeeded by Cesare Prandelli right after the disappointing performance in the 2010 FIFA World Cup.
Known to be one of the greatest and successful managers of all football history, he was even listed on the top 50 managers of all time by The Times. Not to mention he's also labeled as the world's best football manager by the International Federation of Football History and Statistics (IFFHS) in both 1996 and 1998 as well as the world's best national coach in 2006. For someone who's won so many titles throughout his managing career, you can tell that Marcello is up there in managing football, and his pay basically says it all.