Cleats is powered by Vocal creators. You support
Ben Crabbe
by reading, sharing and tipping stories...
more
Cleats is powered by Vocal.
Vocal is a platform that provides storytelling tools and engaged communities for writers, musicians, filmmakers, podcasters, and other creators to get discovered and fund their creativity.
How does Vocal work?
Creators share their stories on Vocal's communities. In return, creators earn money when they are tipped and when their stories are read.
How do I join Vocal?
Vocal welcomes creators of all shapes and sizes. Join for free and start creating.
To learn more about Vocal, visit our resources.
Show less
Has the FA Cup Lost Its Shine?
Changing priorities among Premier League clubs could be contributing to the devaluation of English football's flagship cup competition.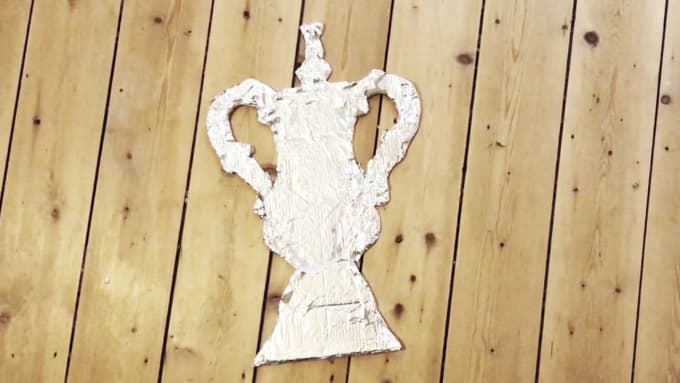 When I was younger, the FA Cup was considered an incredibly prestigious competition capable of producing moments of magic. Ryan Gigg's goal against Arsenal in 1999 is one of the most memorable in modern football. FA Cup final day was always a special event, dominating the day's media coverage. Who remembers Roberto Di Matteo's wonder goal in the 1997 FA Cup final? Gerrard forcing extra time in 2006 from 35 yards? The Cardiff versus Portsmouth final in 2008? Now, however, it almost seems like the FA Cup has lost a lot of its value among Premiership teams.
With the fourth round weekend behind us, only four Premiership teams have made it to the next stage of the FA Cup: Manchester United, Manchester City, Watford, and Crystal Palace. Wolves and Brighton have been taken to replays by lower league opposition. Compare this to last year's fifth round, which featured 10 Premiership teams, and the year before, which featured eight. Chelsea drawing Manchester United means that only two of the so-called "Big Six" teams in the Premiership will make it to the quarterfinals.

This is the weekend that West Ham United was knocked out, quite convincingly, by League One opposition, and Everton was beaten at the death by a team fighting relegation in the Championship with only two wins in their last six home games.
Now, we all love a giant-killing—it's part of what makes the FA Cup so special. Chesterfield making it to the semi-finals in 1997 springs to mind immediately. But they seem to be coming thick and fast this year. The third round saw Leicester City, Premiership champions in 2016, crash out to Newport, and Fulham losing to Oldham. Liverpool, who seem to have kicked up another gear in the league this season, went out to newly promoted Wolverhampton Wanderers 2-1 in a game that saw manager Jurgen Klopp field a largely second string side.
Underachievement from teams in the top six of the Premiership can almost be understood. Liverpool, for example, is still going strong in the Champions League (arguably a more prestigious competition than the FA Cup) and are desperate to keep setting the pace against a Manchester City squad that has an incredible embarrassment of riches in their squad. Getting into the top four and qualifying for the most respected club competition in Europe (and perhaps the world) looks like it's taking priority for the likes of Spurs and Arsenal over progression in the FA Cup. But it's the attitudes of the Premiership's mid-table teams that is the cause of some confusion, and indeed anger, among football fans.
Leicester didn't even include talisman Jamie Vardy in the matchday squad, Bournemouth also rested first team players and didn't get out of first gear against Brighton, and the less said about Everton's display against Millwall the better. These are teams who have little to no hope of challenging for Europe (Champions League or Europa) in the next few years, barring a cataclysmic fall from grace from one of the top six. But they're also unlikely to face a relegation challenge anytime soon. So, wouldn't it make sense for them to make a decent cup run a priority?
It also looks like the magic of the FA Cup has worn off on the fans—overall attendance across all rounds of the 2018 tournament reached 1,875,938. In 2017, total attendance was 1,977,797, and in 2016 it was 2,098,077.

Perhaps one of the answers is to overhaul the rewards system for the FA Cup. The winners receive £3.6 million; the runner-ups will bag themselves £1.8 million. Taking home the trophy will leave you with £200,000 less than Stoke City "won" for finishing 19th at the end of the 2017-18 Premiership season. In an age of ever inflating transfer fees, the FA Cup needs to keep up with the times. Prize money has only risen by £2.6 million in the last 10 years. Prestige is all well and good, but it won't pay for that £40 million striker who could bag you 20 goals next season.
Another idea would be to award the winner a Champions League position. At this point, the fourth placed team in the Premiership will qualify for the Champions League playoff round. Given that fourth place isn't even a podium finish, it seems a mockery of the competition that they be given the opportunity to qualify for a tournament that, supposedly, pits champions against each other. Give our fourth berth to the winner of the FA Cup, and we could see Premiership teams regain their interest in a tournament that holds a great deal of historical significance in English football.
If not these options, then something else needs to be done to arrest the decline of this once-feted tournament before it goes the way of the League Cup and England friendlies—viewed as something little more than a distraction from the Premiership.