Cleats is powered by Vocal creators. You support
Fred Eugene Park
by reading, sharing and tipping stories...
more
Cleats is powered by Vocal.
Vocal is a platform that provides storytelling tools and engaged communities for writers, musicians, filmmakers, podcasters, and other creators to get discovered and fund their creativity.
How does Vocal work?
Creators share their stories on Vocal's communities. In return, creators earn money when they are tipped and when their stories are read.
How do I join Vocal?
Vocal welcomes creators of all shapes and sizes. Join for free and start creating.
To learn more about Vocal, visit our resources.
Show less
Best Soccer Goalies of 2018
The best soccer goalies of 2018 are keepers that come with a clean sheet guarantee.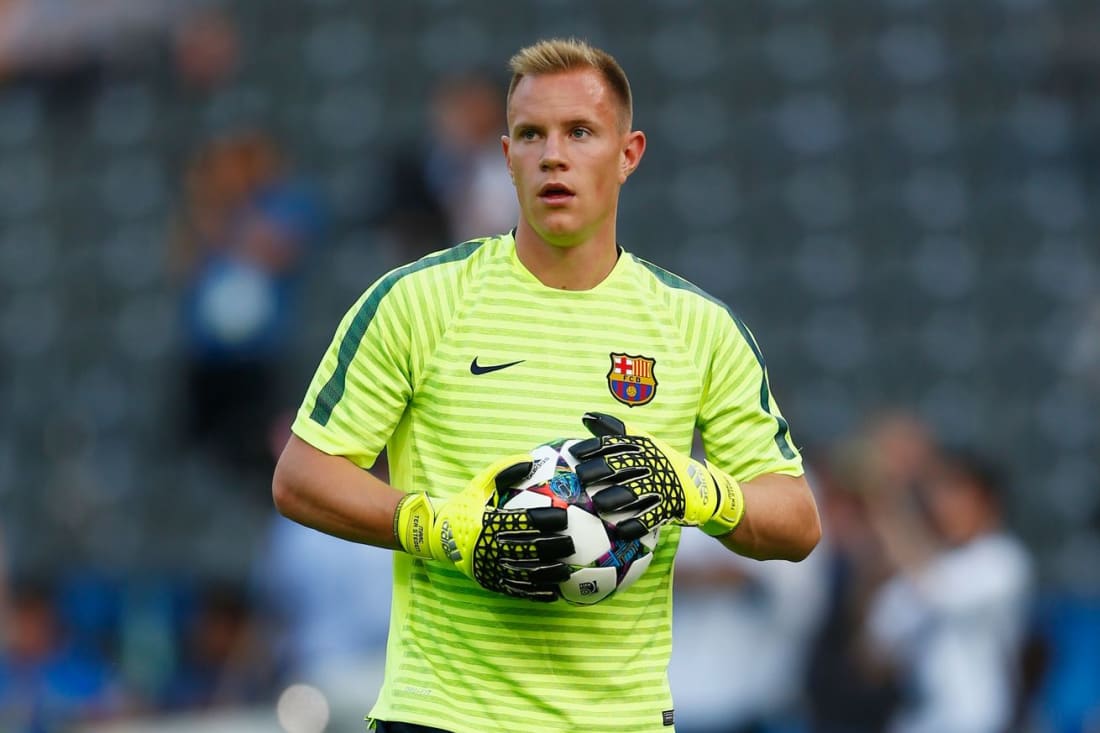 If you were to rank soccer positions by importance, where would goalie place among the 11 players on the pitch?
One should assume that goalie would be somewhere near the top of that list. Though it is the last line of defense from scoring by the other team, the performance, speed, and dexterity of the goalie determines whether or not the goal is ultimately scored. A good shot stopper is the last man back for a team when all else fails. Though the scoring process in soccer may seem to be the least sophisticated and the simplest in team sports, proper goaltending can make it quite difficult. As a truly global sport, it comes with no surprise that there is a great wealth of goaltending talent around the world to consider, especially in the World Cup this past year. While people will knock heads over things like the greatest goalkeepers of all time, it is a bit more productive to consider some of the most impressive soccer goalies of 2018.
Jordan Pickford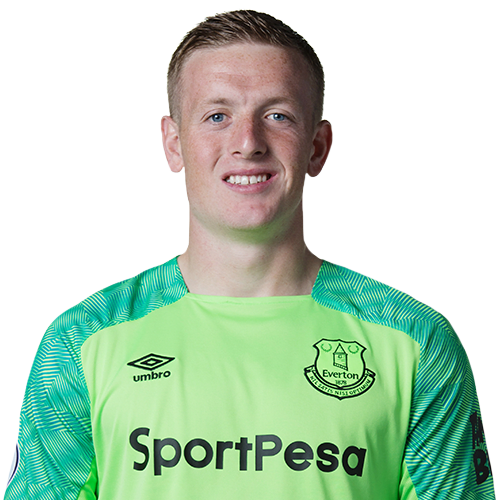 As the place where soccer was conceived, England holds a deep passion for the sport and a great deal of home-grown talent. Playing in the Premier League for Everton, Jordan Pickford played for the national squad in the 2018 World Cup, as well as the qualifiers leading up to the main event. Pickford had also been featured at every level prior—from the under-16 to under-21 squads—for England before playing on the national team in 2016 and the 2018 World Cup. Currently keeping goal for Everton in the Premier League, Pickford started his career with Sunderland from 2011 to 2017. However, he spent much of this time on loan with other organizations, playing for the squad only in the 2015-2016 and 2016-2017 seasons. In 80 total Premier League appearances, Pickford has managed 16 clean sheets, and seeing action in the World Cup, he has become a rising star with great talent at his position.
Hugo Lloris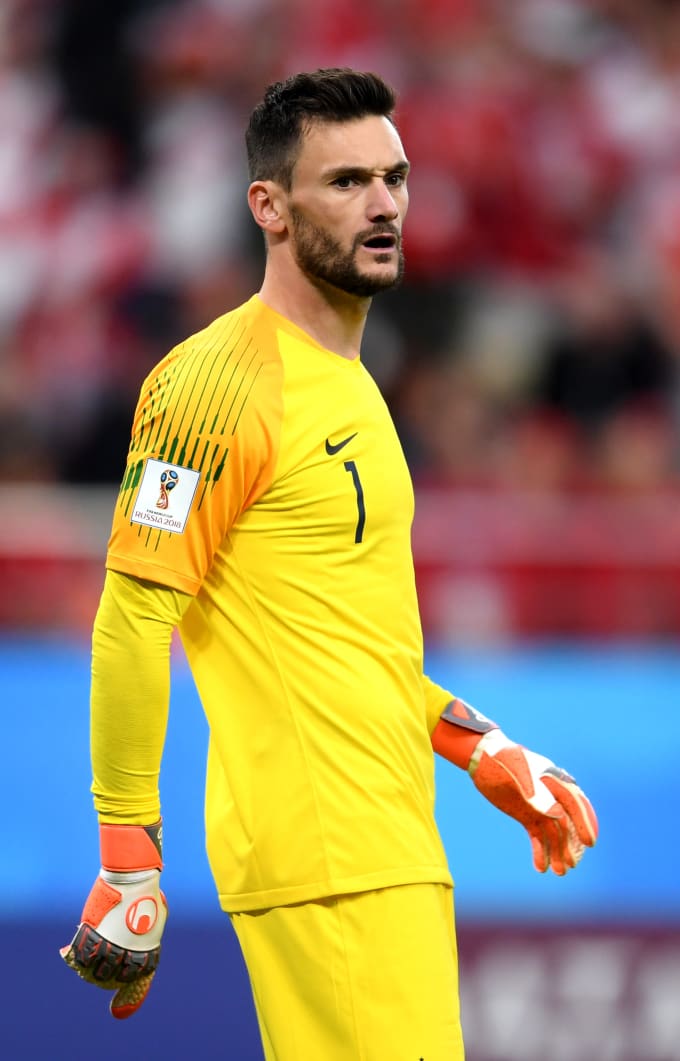 Standing vigilant for the Tottenham Hotspur FC, Hugo Lloris has put together quite a Premier League career as a goalkeeper. Just as in baseball, basketball, and other internationally popular sports, soccer is known for its many international signings that help to create a melting pot of talent across the globe. He made his debut in the 2008-2009 season, and since, Lloris has made 213 appearances in the Premier League, alone. In that time, Lloris has managed 126 wins and 77 clean sheets. Lloris also boasts a career 539 saves and only 225 goals conceded in that time. Though a greatly celebrated player for the Spurs in the English Premier League, Lloris was born in Nice, France. As such, Lloris has played for France on the national team, as well as at the under-18, under-19, and under-21 levels.
David de Gea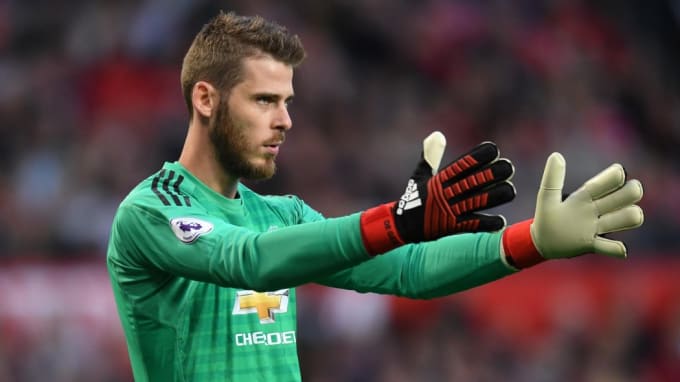 Any soccer list would be incomplete without some mention of Manchester United. In the top level of English professional soccer known as the Premier League, Manchester United is one of the most highly revered and successful—essentially the Yankees of their world. As one of the great teams in the history of the sport, Manchester United has long been for talented players. Manchester United goalie David de Gea is one such talent who has helped this great team triumph. He first began his playing career in soccer for Atletico Madrid at the young age of 13, but in his 248 Premier League appearances, de Gea has pulled off 143 wins with 94 saves. Having been born in Spain, de Gea also plays on the Spanish national team and he was featured on the national under-21 squad that won the 2011 UEFA under-21 championship.
Thibaut Courtois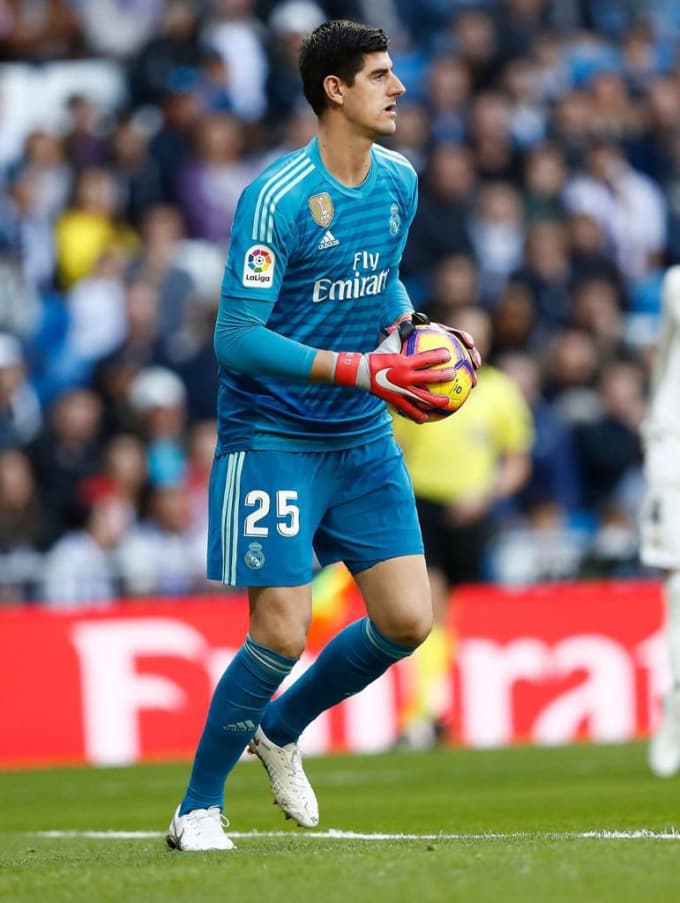 A superb goalkeeper from Belgium, Courtois currently plays for the Spanish club of Real Madrid (who recently transferred Christiano Ronaldo to Juventes!), as well as the Belgian national squad. In 126 appearances, Courtois has managed 48 clean sheets in 77 wins, garnering 285 total saves to earn him the status and respect to join his home country in international competition in 2011. In the 2018 FIFA World Cup, Courtois was given the golden glove, declaring him the best goalie in the entire tournament. In an explosive and exciting tournament, Courtois's impeccable defense stood out for the world of soccer fandom to see, Courtois and his teammates rising to third place in the 2018 World Cup. Courtois also holds the distinction of having been the youngest goalie to play on the national level for Belgium in 2011.
Keylor Navas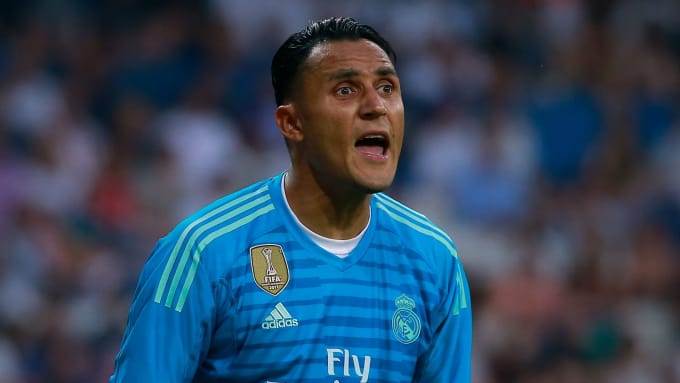 While there is a great deal of soccer talent in Europe, Central, and South America have long been a hot bed of great soccer playing. One such great goalkeeper hails from Costa Rica. Keylor Navas is a goalkeeper for Real Madrid. A talent of his own, Navas has been in the hectic situation of battling for his starting position on the squad with the aforementioned Belgian-born goalkeeper Thibaut Courtois who was a recent addition to the team—relatively speaking. Having a crazy standard to live and play up to with Courtois over his shoulder, Navas is easily and unfairly eclipsed by his illustrious teammate, though he has accolades of his own to stand behind. For instance, like all prior entries, he represented his country at the international level, most notably holding it down for the Costa Rican squad in the 2014 and 2018 World Cups.
Rui Patricio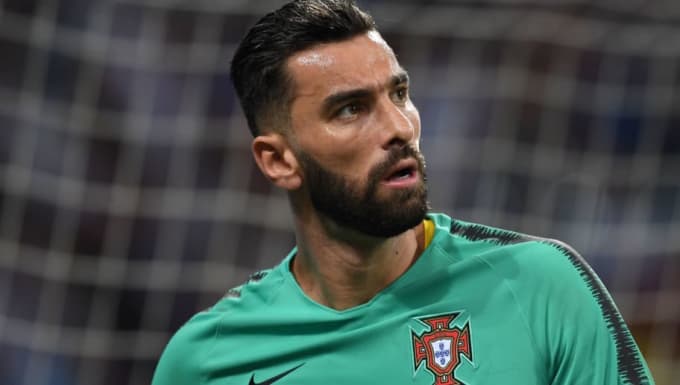 While Spain is well reputed for their affinity for soccer, one must not underestimate the talent exported by Portugal as well. A newer arrival in the Premier League, Rui Patricio has played with a great deal of promise and skill in Portugal for Sporting CP. In his time so far with the Premier League, Patricio has had 35 saves and 4 clean sheets in just 11 appearances. As you may have guessed, Patricio also has played for the under-16, under-17, under-18, under-19, under-20, and under-21 squads, as well as the national teams for Portugal (first appearing on the national squad in 2010, making the backup list for the World Cup squad that year). Now playing in the Premier League with the Wolverhampton Wanderers, Patricio has succeeded in bringing his talent to a new audience in the United Kingdom.
Iker Casillas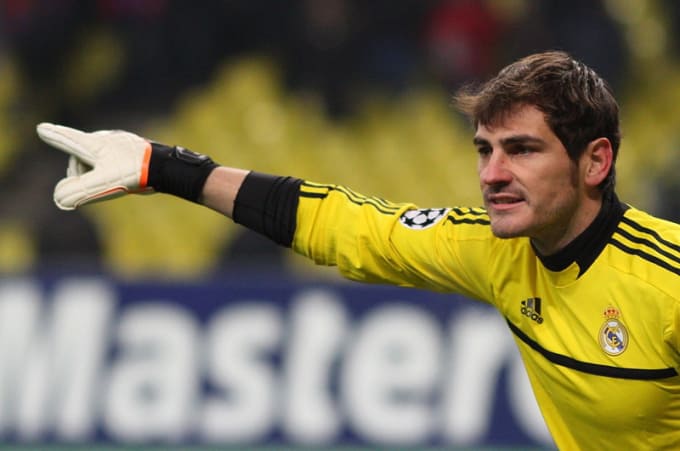 A Spanish player making it in Portugal, Iker Casillas plays for PORTO as well as his native Spain's national team for international play. Though he currently plays for PORTO in the Primeira Liga, Casillas played well in Spain for many years to build his reputation. Another alum of the notorious Real Madrid, Casillas has recently left La Liga and taken his talents across the border to Portugal in their top level of soccer competition, the Primeira Liga. Casillas is particularly well known for his sharpness and quickness as a defender, making many impressive saves with a number of different franchises. With a World Cup and two Euro Championship titles under his belt, Casillas has tended goal at the highest levels of the beautiful game on an international forum of competition.
Manuel Neuer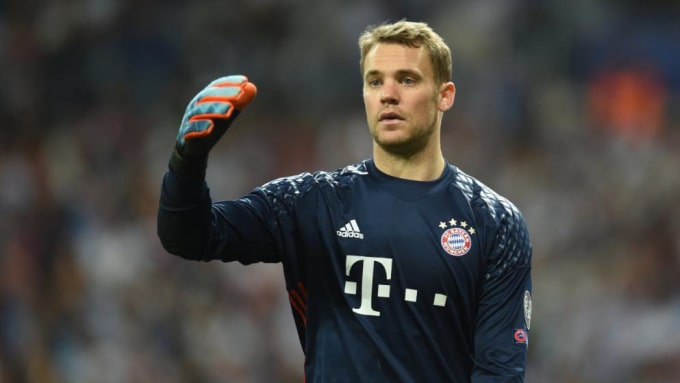 It would be foolish to assess any aspect of the best active talent throughout the international sport of soccer today without considering Germany and their many contributions to the game. With an impressive four World Cup titles over time, Germany is one of the most feared teams in the history of the tournament, historically speaking among the countries that have won the most World Cups. Here, we consider a goaltender for the country's National squad: Manuel Neuer. Currently playing for the Bundesliga's Bayern Munich, Neuer began his time with the team in the 2011-2012 season of play (previously playing with Schalke 04 for a number of years), finding his way to German's 2010, 2014, and 2018 national team World Cup rosters as the starting keeper.
Gianluigi Buffon
A player from Italy, Gianluigi Buffon now plays for the French team Paris Saint-Germain, with many years of prior success in Italian play at the Serie A level. At the age of 40, Buffon is certainly a well-established and senior talent when it comes to the upper tier of professional soccer goalkeeping. On the international level, Buffon is the most capped player ever to play for the Italian national squad, also holding the record for the most games as captain for the team. In his many playing years back in Italy, he won a record nine Serie A titles before exporting his talents. Because of his longevity in his older age, Buffon stands as one of the most unique entries among these goalkeepers—with many years of success and even representing Italy back in the 1996 Olympic games.
Marc-Andre ter Stegen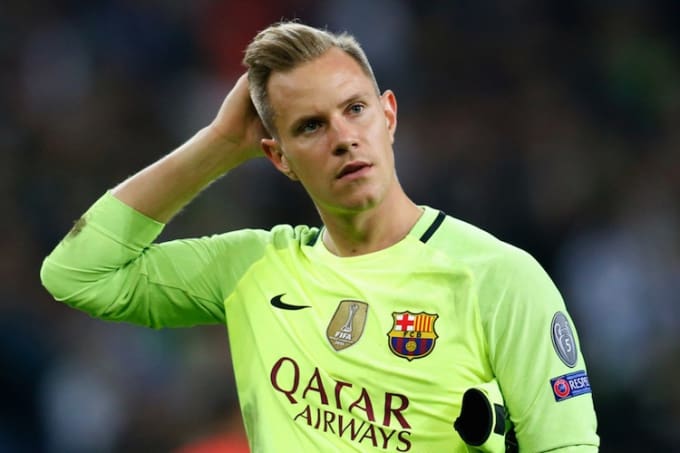 The history of talent and success in the beautiful game hailing from Germany cannot be understated when ranking players. With their four World Cup titles throughout history, the country has long exported great talent at a number of different positions on the field. One such great contemporary player at the goalie position is current Barcelona goalkeeper, the German born Marc-Andre ter Stegen. First competing at the top level of German soccer in the Bundesliga for Borussia Monchengladbach in 2010, Stegen would made the move to Barcelona in 2013 and has been there since. Participating in the German under-21 team internationally in 2015, Stegen would see action with the national squad in the 2018 FIFA World Cup earlier this year, only adding to his young resume as one of the best soccer goalies of 2018.