Cleats is powered by Vocal creators. You support
Morgan E. Westling
by reading, sharing and tipping stories...
more
Cleats is powered by Vocal.
Vocal is a platform that provides storytelling tools and engaged communities for writers, musicians, filmmakers, podcasters, and other creators to get discovered and fund their creativity.
How does Vocal work?
Creators share their stories on Vocal's communities. In return, creators earn money when they are tipped and when their stories are read.
How do I join Vocal?
Vocal welcomes creators of all shapes and sizes. Join for free and start creating.
To learn more about Vocal, visit our resources.
Show less
Best Soccer Cleats with Ankle Support
If you're looking for the best soccer cleats with ankle support, look no further. We've compiled a list here that includes all the best names such as Nike, Adidas, and Puma to make your shopping a breeze.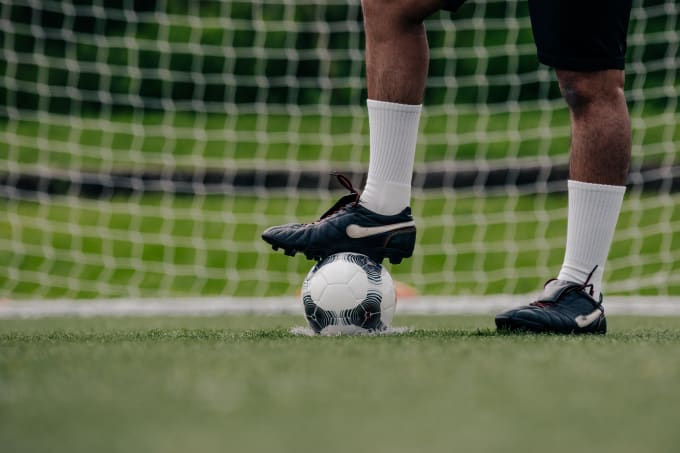 Finding the best soccer cleats with ankle support can be tough because not all soccer cleats have that high-top support that gives you added ball control and a comfortable fit which most soccer players require. However, we see more and more companies embracing this soccer cleat design because it allows players to reduce the amount of tape they use around their soccer shoes, and it simplifies the way they play soccer. Some of the best soccer cleats for added ankle support include the Nike Hypervenom series and the Nike Mercurial Superfly series, but other cleats are still in the running. Here's our list below.

Mercurial Superfly 6 Pro FG by Nike
These firm ground cleats provide a great comfort fit for short grass field conditions. They are great for any soccer player who wants a secure fit around the ankle, better ball control, and excellent strike zone potential. When you wear a cleat like this where the upper wraps so tight up the ankle, the soccer player can feel at one with the field and at one with the ball. Everything connects more fully. Whether you're playing indoor soccer or outdoor, these cleats are some of the best for ball control, and will also provide ankle support and better performance almost instantly.

Men's Predator 18.3 FG by Adidas
While these soccer shoes don't wrap as high up the ankle as the Superfly does, these are still some of the best soccer cleats with ankle support around because of their upper-wrap design. The top of the shoe slips on like a sock and allows the soccer player a comfort fit like no other. Finding the most comfortable soccer cleats can be a challenge, but Adidas has upped their game with the Predator 18.3.

Phantom 3 Academy Dynamic Fit FG by Nike
The Phantom has been a fan favorite in terms of firm ground cleats. Not only do they provide excellent ankle support, but the design of this shoe is sleek and comes in a metallic black and gold color. The asymmetrical laces on the shoe offer a clear strike zone, so soccer players have increased performance on the ball. There is even a plush sock-liner included on the inside of this soccer shoe for an extra comfortable fit.

Men's One 18.1 FG by Puma
The One by Puma is one of the best soccer cleats with ankle support to date because of its evoKNIT sock design, allowing for a comfort fit on the inside and security in the upper. The kangaroo leather on the outside keeps the shoe weather resistant as well in any field condition. This shoe has a lightweight feel, and a synthetic midfoot and heel for extra traction on the field. Even if you are unsure about the pros and cons of leather versus synthetic soccer cleats, this pair will definitely shift your perspective. Overall, the Puma One is a great soccer cleat for ankle support and performance.

Magista Obra II FG by Nike
The Magista Obra II is a great option for a soccer cleat with ankle support because this shoe has a flyknit upper with all-conditions control technology. This tech allows soccer players to feel comfortable in the shoe, while also obtaining better ball control and unbeatable traction. Soccer players can feel the ball better through the cleat, therefore, the accuracy of their shots is increased. With an asymmetrical lacing structure, there is a large strike zone on the front of the shoe as well. This is one of those soccer cleats that offers it all.

Men's Nemeziz Messi 17.3 FG by Adidas
The Nemeziz is one of the best soccer cleats with ankle support because while the upper is lower than some of the other soccer cleat options on the list, it still provides a snug, sock-liner fit that allows for comfort, added ball control, and a clearer strike zone around the ankle. These shoes also have a great, colorful design, and though the laces are on the front, they lay flat, so they will not get in the way when kicking the ball. Overall, this shoe will increase performance and touch on the ball, as well as support for the ankle and the foot.

Phantom Vision Elite Dynamic Fit FG/MG by Nike
The Phantom Vision Elite is a very interesting looking pair of firm ground cleats that boasts a laceless design. This shoe slips on, but it has a very snug fit, and it goes up the ankle to provide extra ankle support and increased stability. The shoe fits like a shoe and sock all in one, so as a soccer player, you will never feel the need to use tape again.

Men's Predator 18.1 FG by Adidas
The Predator 18.1 is another in the Predator series by Adidas that has a knit upper and allows soccer players to feel a combination sock/shoe comfort fit design, eliminating taping from their practice/game routine. Because the upper is made of a Controlskin material which allows the ball to stick to your ankle in a revolutionary way, you will be able to control the ball no matter what the field conditions may be. All around, this shoe provides an excellent fit, great performance on the field, and touch on the ball during play.

Men's Mercurial Superfly V Cr7 FG by Nike
Another soccer cleat in the Mercurial Superfly family by Nike, this is one of the most supportive soccer cleats around because of its tight upper that goes high up the ankle, as if you had taped up your foot for full support. You will feel fully in control with this shoe, and it is made for multi-ground use—both soft ground fields and firm ground.

Men's Future 18.1 Netfit FG/AG by Puma
The Future 18.1 soccer cleat by Puma is a great soccer cleat for both firm ground and artificial ground fields, so any soccer players who vary their play between outdoor and indoor soccer may have great soccer cleats. Also, this shoe is one of the best soccer cleats with ankle support because of its form-fitting upper and knitted ankle sock. The outside of the shoe includes conical and bladed studs for traction, and the sleek look is an eye catcher. Overall, this shoe is a winner.
Check out all these soccer cleats if you're looking for ankle support, as well as better gameplay and comfort overall. You won't be disappointed.