Cleats is powered by Vocal.
Vocal is a platform that provides storytelling tools and engaged communities for writers, musicians, filmmakers, podcasters, and other creators to get discovered and fund their creativity.
How does Vocal work?
Creators share their stories on Vocal's communities. In return, creators earn money when they are tipped and when their stories are read.
How do I join Vocal?
Vocal welcomes creators of all shapes and sizes. Join for free and start creating.
To learn more about Vocal, visit our resources.
Show less
Best Soccer Cleats for Bad Knees
Whether you are recovering from an injury or trying to be mindful of your legs in the long run, these are the best soccer cleats for bad knees.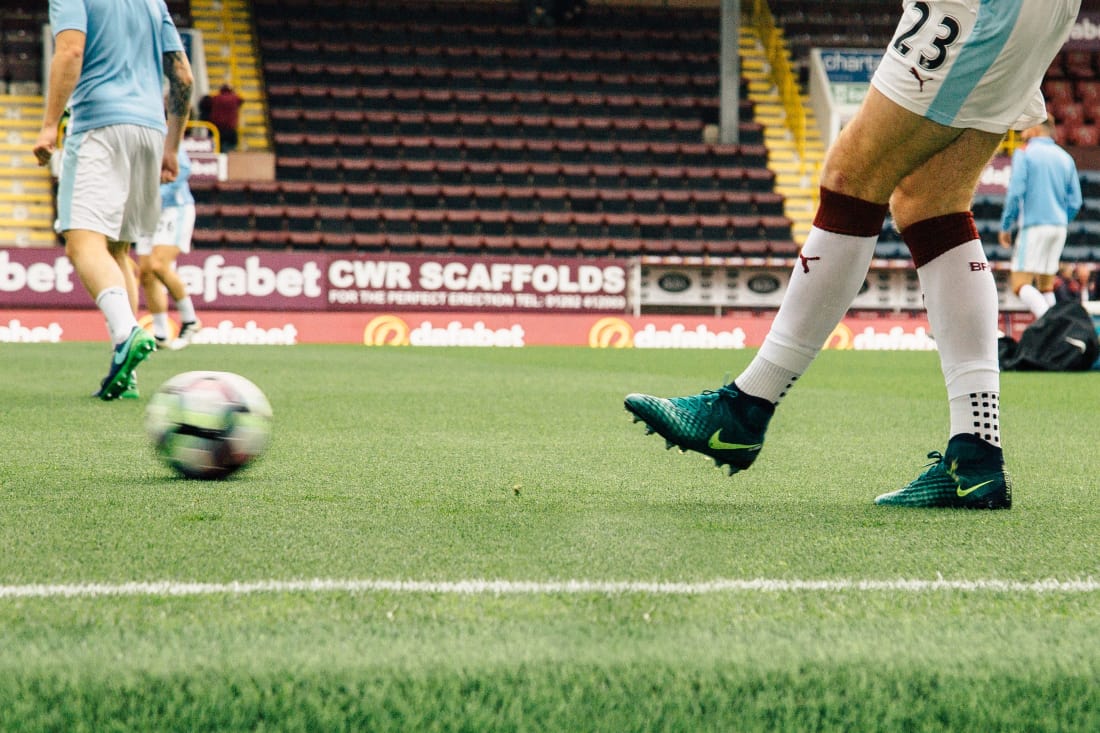 Let's be honest, most new players could probably use general tips for buying soccer cleats, and it's important to remember that even the best soccer players get injured from time to time. Whether the result of a medical condition, a specific injury, or simply too many years on the field, bad ankles and knees are an all-too-common ailment for soccer players. Thankfully, today's technology has allowed some of the largest soccer cleat manufacturers to design and produce footwear specially designed to reduce the strain soccer puts on your legs. Here are some of the best soccer cleats for bad knees to ensure you remain comfortable and effective on the field.
Hypervenom Phantom 3 by Nike
If you know you need soccer cleats for bad knees and other leg issues, there are a few specific features you should seek out. These features include sock liners and knit ankle wraps, as well as dynamic lacing systems that provide support for your ankle and midsole. The Nike Hypervenom Phantom 3 is a perfect example of a soccer cleat that ticks all these boxes and then some. In addition to these features, the Phantom 3 includes asymmetrical lacing and an aggressive exterior texture for enhanced ball control.
Predator 18.2 by Adidas
Nike and Adidas are the two titans of soccer cleats, and it's hard to go wrong with a good quality boot from either maker. Often, the choice between Nike and Adidas is simply a matter of preference, as the features end up being more or less the same, especially in terms of cleats for ball control. For example, the Adidas Predator 18.2 is closely related to the Nike Hypervenom Phantom 3 and includes many of the same features, including a tightly woven ankle wrap and dynamic lacing. The choice between the two varies from person to person depending on if they prefer one style of lacing over the other, or think one boot just fits a little better to their feet. Either way, it's hard to go wrong.
Hypervenom PhantomX III Turf Cleat by Nike
If you struggle with bad knees or other injuries, then sometimes it's smart to change up your game. If you've been playing on a firm ground field, the hard surface may exacerbate your ailments. Switching to an artificial turf field either permanently or temporarily might be a smart move on the road to recovery, as the softer ground can be less strenuous depending on your style of play (for some soccer players, the opposite is true, so listen to your body). For a turf field, however, you need a specific type of soccer cleat like the Nike Hypervenom PhantomX III. This boot offers many of the same features as firm ground cleats, including a knit ankle wrap and asymmetrical lacing, while the outsole is optimized for traction on artificial ground.
Superfly 6 by Nike
The Nike Superfly 6 bridges the gap between firm ground and artificial turf cleats by outfitting the sole with both chevron and circular studs. If you only ever play on one kind of field or the other, then you may be better off with a dedicated outsole. To deal with bad knees, however, you may try to move some of your games to artificial turf fields instead of firm ground. These boots make it possible to play on both fields without having to buy two pairs of cleats.
Predator Tango 18.3 by Adidas
I've mentioned a couple times now how moving from a firm ground field to an artificial turf field (or vice versa) can be helpful to soccer players with bad knees. Another potentially beneficial change up is moving to an indoor soccer league. Every style of playing has its own risks and rewards, so it's up to you to determine exactly what style of playing is best for your health. Indoor soccer involves a smaller field, which means potentially less running. The close proximity can, however, invite more collisions, increasing the risk of injury. If you decide to try indoor soccer, the Adidas Predator Tango 18.3 is one of the most comfortable boots for the job. The molded heel and sock-like lining provide a super-snug fit to reduce the risk of slippage and other potential mishaps.
X 17.3 by Adidas
This firm ground soccer cleat by Adidas features a taller upper to help prevent serious ankle rolls and other injuries. The tightly woven knit portion of the upper is smaller than that of many other models on this list, which is something to keep in mind in case you have a preference for knit linings. The X 17.3 features a compression-molded upper to provide a supremely snug fit, which is important for reducing the risk of injury. Also important is the boot's light weight, which encourages more natural movement and decreases fatigue. The best part is, this isn't the only pair of soccer cleats under $100 on this list!
Stadio 300 ID by Lotto
No matter how decked out your soccer cleats are, they're never quite comfortable in the same was as a good pair of tennis shoes or sneakers. The Lotto Stadio 300 ID soccer cleat attempts to bridge the gap between these two styles of shoes. The tradeoff is that these boots are not well-equipped for a firm ground field or regulated competitive play. If you just need something casual to play pickup soccer games with your friends, however, a versatile, comfortable shoe like the Lotto Stadio will be gentle on your knees.
One 4 by Puma
The Puma company's origins are closely tied to Adidas, as they started as a single company run by two brothers in Germany. After a falling out, the two brothers formed two new companies, which became Adidas and Puma. Puma separates itself from Adidas with less traditional designs, and is an excellent choice for someone looking for a boot that isn't made by Nike or Adidas. This model offers a uniquely designed sock extension.
CF Force 3.0 by Under Armour
Thanks to their specially designed outsoles, Under Armour boots make excellent soccer cleats for bad knees. The conical studs are arranged in order to minimize the risk of injury to your ankles, which in turn makes these cleats an excellent choice for anyone trying to look out for their feet, legs, and knees. Although this model does not have a knit upper extension, it does feature an internal sock liner for optimum cushioning.
Maestro by Lotto
When it comes to any kind of footwear, quality should never be sacrificed for price. When you're on your feet all day, it's simply not worth saving a few dollars on shoes if it means your knees and ankles will be all messed up afterward. This is especially true for athletic footwear, as your feet and legs are obviously undergoing much more strenuous activity. These cleats from Lotto Maestro solve both issues, as they are well-designed, comfortable cleats, but are also one of the most affordable pairs of cleats on this list. If you're in the market for soccer cleats for bad knees or other issues, but you simply can't afford to drop $100+ on a pair of boots, then this is the option for you.