Cleats is powered by Vocal creators. You support
Nicola P. Young
by reading, sharing and tipping stories...
more
Cleats is powered by Vocal.
Vocal is a platform that provides storytelling tools and engaged communities for writers, musicians, filmmakers, podcasters, and other creators to get discovered and fund their creativity.
How does Vocal work?
Creators share their stories on Vocal's communities. In return, creators earn money when they are tipped and when their stories are read.
How do I join Vocal?
Vocal welcomes creators of all shapes and sizes. Join for free and start creating.
To learn more about Vocal, visit our resources.
Show less
Best Slip-In Soccer Shin Guards
Slip-in soccer shin guards are one of the most popular methods of shin protection, but it's important to get high-quality products to keep yourself safe from injury.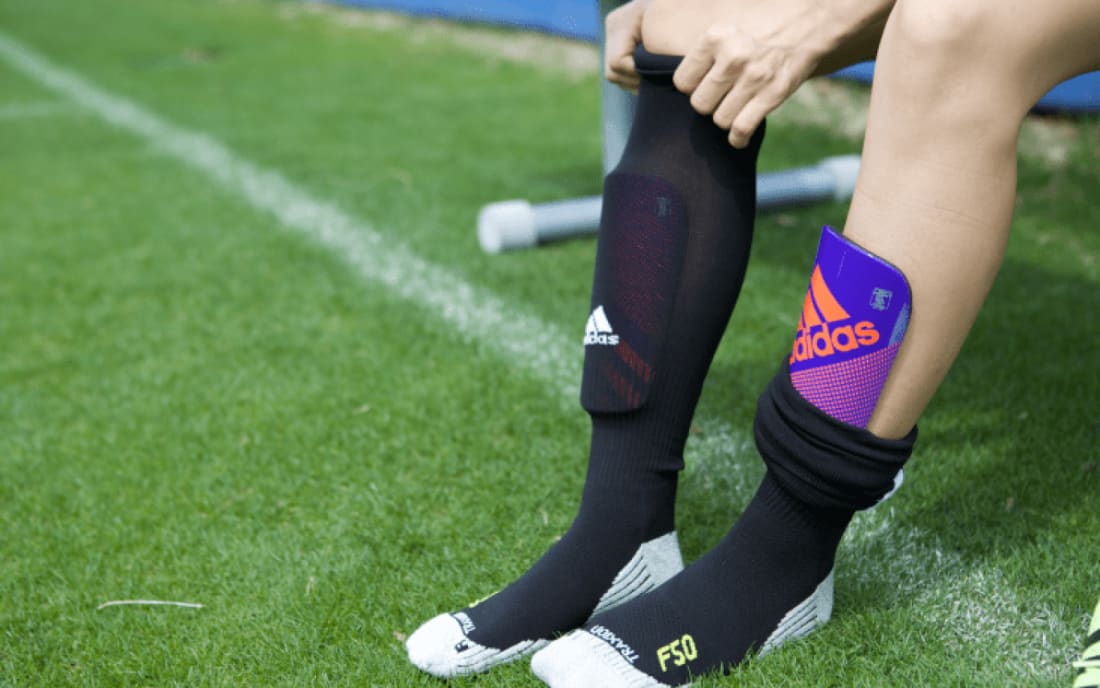 Shin guards are some of the most important pieces of soccer gear for any player, be it for those just starting out as a young player or a seasoned professional. That said, there are a lot of different options when it comes to shin protection, so it is vital to know how to choose soccer shin guards for you. But undeniably, one of the best, most convenient, and most popular guards in shin protection are slip-in soccer shin guards because they offer an easy protection option that doesn't take up too much space in your soccer bag.
UA Armour Flex Soccer Shin Guards by Under Armour
Under Armour is a trusted name in sporting goods, and their slip-in soccer shin guards do not disappoint. The ventilated shell makes them flexible and breathable, so you don't suffocate your legs while you're working hard on the pitch. This product also carefully combines the necessary strength to protect your shins from the dangers of the game, while staying flexible enough to allow you to play your best game, moving freely and playing for the win. A foam backing will make sure that they fit snug and comfortably as well, as to not slip, chafe, pinch, or squeeze. With these, you can focus on the match, not on any discomfort in your legs.
Performance Ghost Pro Shin Guards by Adidas
Many of the best soccer players in the world swear by slip-in soccer shin guards that are held on snug by compression sleeves. The 95 percent polypropylene, five percent TPU injection-molded guard itself is ultra-strong without losing flexibility, and made from three separate, connected pieces to make sure that you wear shin guards fit exactly to your shin that can move with you—rather than limiting your motion and therefore, your ability to play. In addition, the compression sleeve keeps the guard snug to your shin, while providing the added benefit of enhancing circulation and protecting against user injuries like shin splints—that which even the best slip-in soccer shin guards alone cannot always prevent.
X Pro Shin Guards by Adidas
Another fantastic offering from Adidas and for soccer players of all kinds, young and old, amateur and professional, is the X Pro soccer shin guards, which come in a range of sizes so that you can be sure to get the perfect fit for you. Ill-fitting slip-in soccer shin guards can put you at a much greater risk of injury, and at the very least, risk slipping, chafing, or pinching that may distract you from the task at hand. These guards can be worn with a compression sleeve or shin socks to stay perfectly secure where they'll be needed most. They also offer some of the best protection possible from all the hard hits your shins can take during a soccer match.
Carbon Guard 33 by Zone 14
One-third carbon fiber and two-thirds strong fiberglass, these Zone 14 slip-in soccer shin guards are designed for maximum strength and protection. They're especially geared towards younger players, balancing the needed strength to keep an amateur player completely safe and unharmed, while remaining lightweight enough to move freely and easily. They can be fit securely onto the shin with compression sleeves or compression shin socks, making them a bit more customizable than many other shin guards, as well as one of the best shin guards with ankle protection that could also be beneficial for many.
Protegga Pro Soccer Shin Guards by Nike
Perhaps the biggest name in sporting goods today, Nike is no slouch when it comes to providing the best soccer shin guards for players of all kinds. The Protegga Pro soccer shin guards are prepared to handle massive force and impact, and protect your entire shin with broader coverage than many other competitive slip-in soccer shin guards. Their design is focused on being anatomically correct, which means they will fit snug and secure (like an extension of your own leg!), so you don't have to worry about these decreasing your ability to move, run, and play. Nor do you have to worry about them chafing, pinching, or otherwise distracting you, especially during the match when your focus is needed most.
Soccer Shin Guards by Silfrae
These Silfrae soccer shin guards are designed to provide the maximal protection and padding for players of all kinds. Though bulkier than much of the competition, this kind of massively padded shin guard lets you rest easy knowing your shins can handle even the roughest game, taking on any amount of force and impact that could come their way. They also come in several different colors, so you can match to your team colors, personal preferences, or league requirements with the guards you want. Though not ideal for professional levels of play, these are great all-purpose shin guards for any young or beginning player. They can also be easily strapped on with included velcro straps, or secured even more tight under a compression sleeve or shin sock.
Everlesto Shin Guards by Adidas
Adidas also offers the Everlesto line, a slip-in soccer shin guard that is deceptively minimal in appearance, yet highly complex and effective in design. EVA foam cushioning and a gentle synthetic lining keep these guards comfortable against your shin, and help them fit snug to your shin's unique contour. The flexible shield is also able to move with you, and aid in this close, individual fit without sacrificing any necessary strength and fortitude to keep you safe, comfortable, and unharmed no matter how hard a hit your shins may take. Like other slip-in soccer shin guards, these guards can be worn how you prefer—under a compression sleeve or with soccer shin socks.
Mercurial Lite Soccer Shin Guards by Nike
Perhaps Nike's most popular offering when it comes to slip-in soccer shin guards, the Mercurial Lite guards are affordable, customizable, and high quality. With four different sizes, they can suit adult players of all sizes, while various color options can also be found to make them even more customizable for your personal preference or regulations. A dense foam backing has a dual function; it first ensures that the guard fits close, snug, and comfortably with your leg, but it also helps the guard absorb the force of impact. These guards can be used as simple slip-in shin guards or more fully fashioned with hook-and-loop straps so you don't ever have to worry about slippage, chafing, or pinching while you're out on the field.
X Lesto Shin Guards by Adidas
Another great option from Adidas, the Lesto X shin guards were designed with particular focus on balancing flexibility and protection, the two most important aspects of a good shin guard. With these guards, you don't have to sacrifice or compromise on either, as the injection-molded polypropylene is strong enough to withstand the hardest impact without stiffening and limiting your movement. The broad coverage offers added ankle protection compared to much of the competition, too, also without posing the limitations that many heel-hooked ankle shin guards do.
J Football Shin Guards by Nike
A final offering of slip-in soccer shin guards from Nike, the J Football shin guard boasts a strong, hard shell with comfortable ventilation—one of the most important pieces of a good shin guard—allowing you to play in all kinds of weather and intensity while staying cool and comfortable. With such a simple design these are one of the best lightweight shin guards, and a particularly good option for players who need a lot of range and dexterity in their game—not to be weighed down by heavy, motion-limiting guards that can block your legs from making the fine motor movements that you need to have in order to play your best game.