Cleats is powered by Vocal creators. You support
C.C. Curtis
by reading, sharing and tipping stories...
more
Cleats is powered by Vocal.
Vocal is a platform that provides storytelling tools and engaged communities for writers, musicians, filmmakers, podcasters, and other creators to get discovered and fund their creativity.
How does Vocal work?
Creators share their stories on Vocal's communities. In return, creators earn money when they are tipped and when their stories are read.
How do I join Vocal?
Vocal welcomes creators of all shapes and sizes. Join for free and start creating.
To learn more about Vocal, visit our resources.
Show less
Best New York Red Bulls' Players of All Time
Want to know which Red Bulls' players made it among the all-time greatest? These are the best New York Red Bulls' players ever.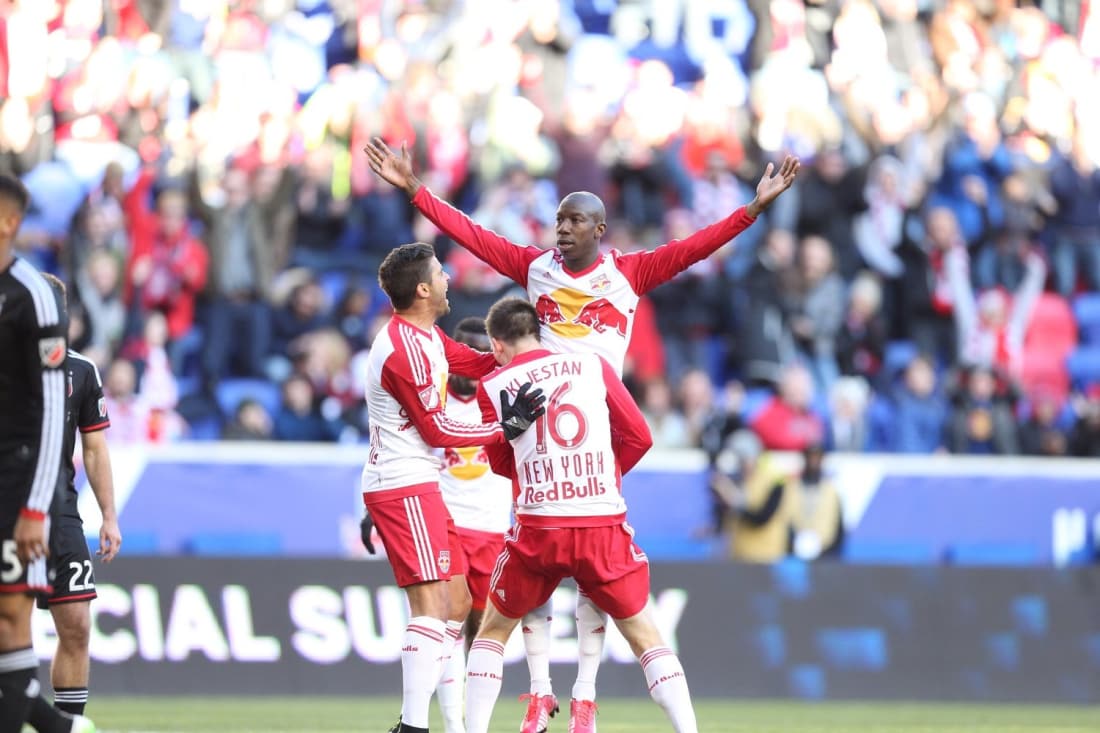 Based in Harrison, New Jersey, New York Red Bulls are an American professional soccer club. The club competes as a member of the Eastern Conference of Major League Soccer, and they're known to be among the Major League Soccer's most valuable teams. Established in October 1994, they started playing in the league's inaugural season in 1996 as the New York/New Jersey MetroStars. Then in 2006, the team was sold off to Red Bull GmbH and was re-branded as part of the company's global network of soccer clubs. The Red Bulls also own one of the best MLS soccer stadiums ever.
But just like every single soccer club and team, there are star players who accomplished unbelievable goals and saves. Even though these teams and clubs are a team as a whole... we have our favorites. Check out these all-time best New York Red Bulls' players. And they're not among the best for nothing. These players have used their skills and talents to get them to where they are today.
Kevin Goldthwaite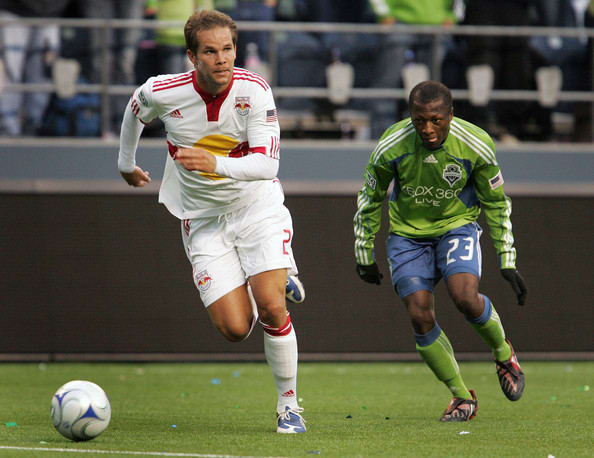 Former American soccer player Kevin Goldthwaite played as a defender around his last years for Portland Timbers of Major League Soccer. However, he's most well-known for playing on the New York Red Bulls. Even though he scored Toronto's first game-winning goal ever against Chicago Fire on May 2007, he was traded off for Todd Dunivant on June 2007 and started playing for the Red Bulls.
Throughout his time playing for the New York Red Bulls, Kevin succeeded a lot for them. Shooting two goals and two assists overall, he started and played around 60 matches from years 2007 to 2009. He also won MLS Honors in 2008 in Western Conference Champions for Team Defender of the Year. 
Rodrigo Faria
Rodrigo Faria is a former Brazilian soccer player who played as a striker throughout his career. He started off his youth career in Brazil with the Flamengo and Vasco da Gama systems. Later on, he came to the US to attend Concordia College in 1999, where he scored 24 goals in just 19 games. After playing for the Westchester Flames in the Premier Development League throughout college, he was scouted by the MetroStars and was drafted 13th in the 2001 MLS SuperDraft.
Rodrigo only played for the Red Bulls 2001 to 2002. But within those two years, he unbelievably scored 20 goals and seven assists. Without a doubt he's one of the best New York Red Bulls' players ever. Rodrigo was even crowned Rookie of the Year in 2001. 
Eddie Gaven
Former Red Bulls player Eddie Gaven is a retired American soccer player who played 11 seasons in Major League Soccer—mainly with the Columbus Crew. He was also seen as the youngest player to play in 250 MLS matches at just 25 years old in July 2012. Eddie was drafted by the MetroStars with the 12th overall pick during the 2003 MLS SuperDraft. He was also the youngest player in team's history on his debut on June 2003 against Chicago.
As the youngest player on the team, he even scored a goal in his second game against D.C. United on July fifth. Scoring a total of 16 goals and 12 assists within 2003 to 2005, Eddie became MLS All-Star and MLS Best Xl in 2004.
Juan Pablo Àngel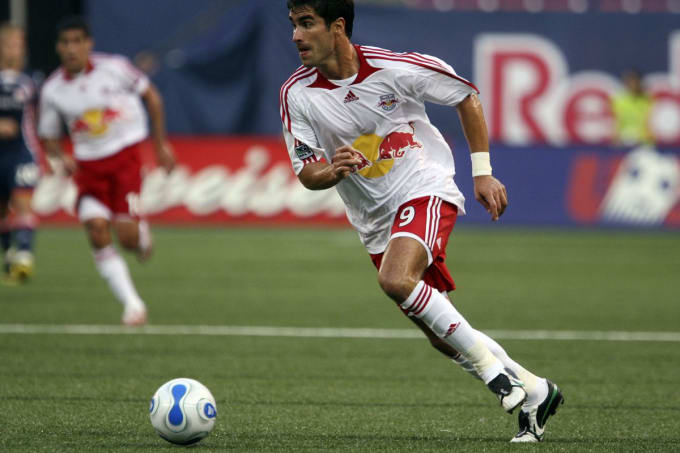 Retired Colombian soccer player Juan Pablo Àngel Arango, or simply Juan Pablo Àngel, played as a forward for Atlético Nacional in Categoría Primera A. While he started off his career at Nacional, he helped win the championship in 1994 before moving to River Plate of Argentina. There, he was seen as the league's top scorer in 2000. Yet, one of his most distinct moments throughout his career was playing for the New York Red Bulls.
Among the best New York Red Bulls' players, Juan scored 58 goals within years 2007 to 2010 of playing for them. As amazing as he is, he's also won MLS Honors 2007 as the Finalist for MVP/Newcomer of the Year, MLS Best Xl, MLS All-Star, MLS All-Star Game MVP. In 2008, he became the MLS All-Star; 2009 he became RBNY Captain, and in 2010 Juan was voted MLS All-Star once again. It's easy to tell that he did a lot for the Red Bulls. Without a doubt Juan is among the best shooters in soccer history, too.  
Danny Cepero
Former American soccer player Danny Cepero played as a goalkeeper for the New York Red Bulls for three seasons. He was drafted by them in the fourth round of the 2007 MLS Supplemental Draft and even spend the early part of 2007 balancing his school work with his attempts to make the team roster. And on March 2007, the team announced that they signed Danny to a developmental contract. His coaches were impressed when Danny spent time during the post-season of 2007 to train with Dutch side PSV Eindhoven.
As an awesome goalkeeper, Danny saved 67 shots during his time playing for the Red Bulls. He's even accomplished in 2008 as the first MLS goalkeeper to score a goal. So it's no surprise to find Danny as one of the all-time best New York Red Bulls' players.
Roberto Donadoni
Roberto Donadoni is a former midfielder and an Italian soccer manager who is currently the manager of Bologna. After winning his fifth Series A title with Milan, he decided to temporarily retire from professional soccer. However, shortly after, he went on to play in Major League Soccer in the US.
The New York/New Jersey MetroStars of MLS marked him as a centerpiece of their franchise when they signed him in 1996. And during his first year with the Metros, he was recalled to the Italy national team. Within just playing for them between years 1996 and 1997, Roberto scored six goals and assisted 17. 
Mark Chung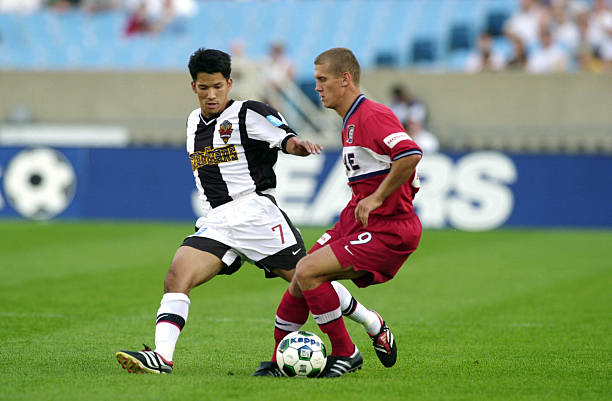 American former soccer midfielder Mark Chung played around ten seasons in Major League Soccer. Among the best New York Red Bulls' players, after 1998, Kansas City traded Mark to the MetroStars. Scoring a total of nine goals and assisted 24, in 2000, Mark scored a game-winning goal against Chicago Fire in the second of three in Conference Finals.
In 1999 and 2000, Mark was labeled MLS All-Star. Playing around 52 matches total while playing for the Red Bulls, Mark was seen as an astonishing star player who succeeded in many of their matches. 
Amado Guevara
Amado Guevara is a retired Honduran soccer player who's currently assistant managing for the Honduran national team. As a former midfielder, he's had an incredible career as a player for the clubs and teams he's played for—especially for the New York Red Bulls. While he was selected as the Best Player of the 2001 Copa América that was held in Colombia, Amado is also the all-time cap leader for the Honduran national team.
As for his time with the Red Bulls, he was signed by the MetroStars of Major League Soccer on April 2003. Once he was signed, he instantly stepped in and produced. Even though he completed the season with just three goals and ten assists, he was known as the focal point of the team. Throughout the last game of the re-branded Red Bulls season, Amado shot a hat trick that helped the team win 3-2 and even reach the playoffs. 
Antony de Ávila
Antony Willian de Ávila Charris, mainly known as Antony de Ávila, is a former Colombian soccer player who played as a striker. He's nicknamed "El Pitufo" which is translated as "The Smurf," and he last played for América de Cali. His career spanned a season and a half when he joined the Metros midway through the 1996 season. He was, in fact, a replacement for colossal disappointment Rubén Darío Hernández.
During his time playing for the Red Bulls, Antony scored 15 goals and assisted 11. Played from 1996 to 1997, he played around 30 games as a forward. While he's done an immense amount for the team, Antony is seen as one of the all-time best New York Red Bulls' players.
Youri Djorkaeff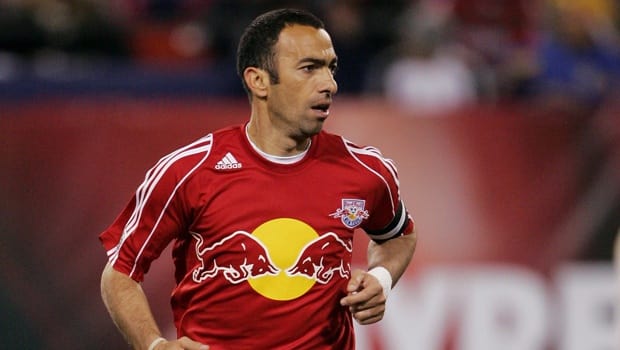 Finally, from the best New York Red Bulls' players, is former French international soccer player Youri Djorkaeff. He played as both attacking midfielder and a striker throughout his soccer career. While playing for the French national team, he won the 1998 FIFA World Cup and even the Euro 2000. And believe it or not, Youri is the son of former player Jean Djorkaeff.
Youri signed with the MetroStars of Major League Soccer in February 2005, even when there were high paying offerings from other countries. He's also became the first French player to play in MLS as well as ending the season as the team's MVP with ten goals and seven assists. In 2005, Youri became the Team Newcomer of the Year, too.