Cleats is powered by Vocal creators. You support
George Herman
by reading, sharing and tipping stories...
more
Cleats is powered by Vocal.
Vocal is a platform that provides storytelling tools and engaged communities for writers, musicians, filmmakers, podcasters, and other creators to get discovered and fund their creativity.
How does Vocal work?
Creators share their stories on Vocal's communities. In return, creators earn money when they are tipped and when their stories are read.
How do I join Vocal?
Vocal welcomes creators of all shapes and sizes. Join for free and start creating.
To learn more about Vocal, visit our resources.
Show less
Best Insoles and Accessories for Your Cleats
Whether you're playing a friendly game on Sunday or your kids need additional arch support for their practices, these top rated insoles and accessories for your cleats will be sure to get everybody ready for game day.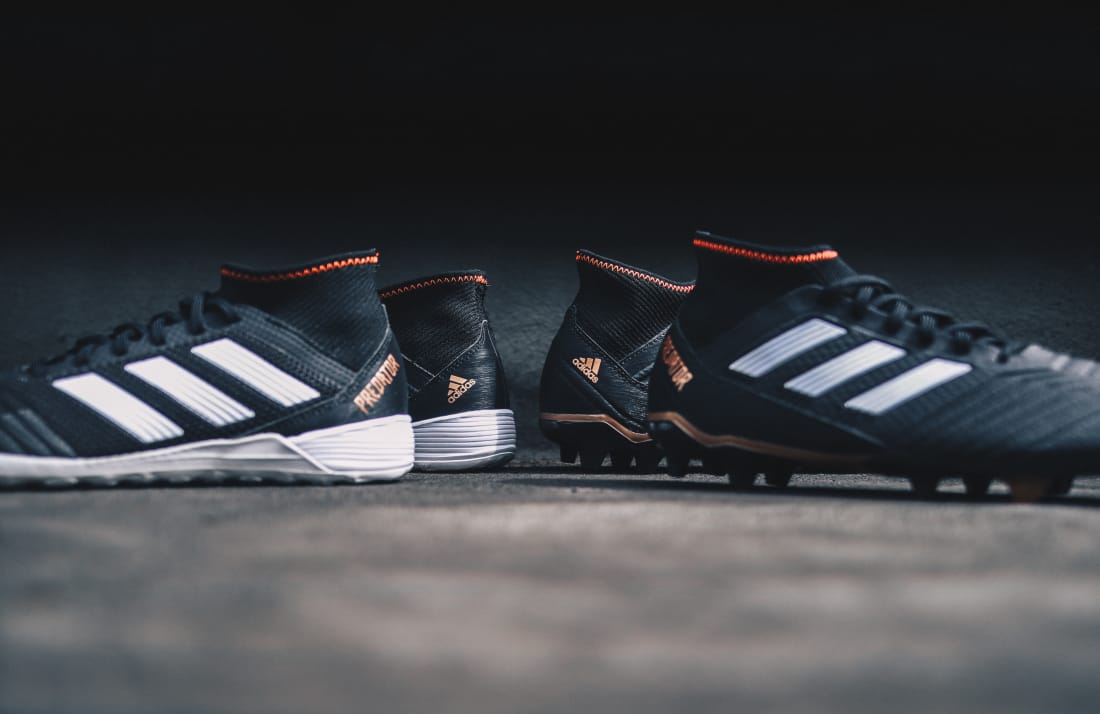 Next time you lace up to play on the pitch, you want to make sure you have the best insoles and accessories for your cleats. It's important to have the right gear while you're on the field so that you can strike the ball cleanly, run comfortably, and perform better. Whether you need additional support for running that cleat insoles will provide, want to ensure your laces stay tight with cleat bands, or just simply wish to keep your cleats clean without damaging them, these cleat accessories will do the trick.
Stadium II Team Shoe Bag by Adidas
This soccer cleat bag from Adidas is the perfect accessory for your collection of soccer gear. After a practice or game, cleats can be dirty and smelly—so its important that they aren't trapped in with the rest of your gear. 
The Stadium II is made of 100% polyester and a single compartment, and ranks is one of the best soccer bags overall. It has Adidas' Fresh Pak, making it well ventilated and breathable for your post-game soccer cleats. With its lightweight design and webbing loop handle, it makes it easy to carry around your cleats without burdening yourself with tons of extra bags. Keep your other gear clean and your cleats smelling good by using this simple, ventilated, polyester cleat bag.
Soccer Cleat Lace Covers by Unique Sports
Lace covers can be the perfect accessory for your soccer cleats to help you stay playing in-game and during practice. Many times, whether a result of natural running or after a hard play, laces can become undone—leading to an increased risk of tripping or forcing you to tie them before resuming play. Besides just keeping your laces tied though, these silicone covers will improve ball control and spin. They are perfect for kids whose cleat laces can come undone more often during practice or games, but will fit any soccer cleat from Youth Size 2 to Adult Size 12. One pair comes with each pack, meaning you only have to buy one to have both cleats covered. 
Ultimate Cleat Brush by Softspikes
One common method for players to remove mud from cleats is to smash them together or to smack them against a solid surface like concrete. While this will usually lead to mud flying loose (and going everywhere!), this can lead to a number of problems—such as dulling the studs, breaking the studs, or even hurting the integrity of the cleat structure itself.  To ensure the longevity of your soccer cleats, it's best to take care of them the proper way if they gather mud—with a cleat brush. This cleat brush from Softspikes features angled brushes to help remove the mud that just doesn't want to come off.
Full Length Orthotic Inserts with Arch Support by Physix Gear Sport
These are many reasons why you should try putting insoles in your cleats. These insoles for your cleats by Physix Gear Sport are made for strong arch support and heavy shock absorption. They are designed to provide comfort and reduce the negative impact of playing with runner's knee, shin splints, or Achilles tendinitis. Their ergonomic, non-slip design ensures that they stay tight within your cleat while contouring to your feet. Out of all the insoles and accessories we review for your cleats, these can be considered the most heavy duty in terms of arch support. Among the other features are a deeper heel cradle for additional stability, an anti-microbial top fabric, and dual layer EVA foam.

Thin Fit Medium Arch Lightweight Low Volume Shoe Insole by SofSole
Among the various insoles and accessories available for your cleats, Sof Sol provides a lightweight insole to help with shock absorption and cushioning. Sometimes a good pair of cleats might not be enough, and that is where insoles come in—to provide additional arch support and comfort. It is their thinnest insole and can easily slide into your soccer cleat to help you during practice and matches alike. The EVA foam in the heel as well as the forefoot provides additional comfort and durability for your foot's arch. 
Premium Soccer Insoles by Nxtmile
Adults aren't the only ones who can reap the benefits of a good pair of insoles—children can too! Insoles can help comfort knee, foot, or shin pain for prolonged running, which can happen during training or games. These are sport-specific insoles made for the modern athlete. Active children can suffer heel pain or other foot related problems such as Sever's Disease or Osgood-Schlatter Disease, so having a good pair of insoles can help alleviate pain and allow them to play by helping with shock absorption. Other reasons to look into a pair of insoles for your child is to alleviate shin splints, tendinitis, and to reduce the chance of stress fractures.
Low Profile Cleat Insoles by Shock Doctor
Shock Doctor is a common name in sports protection wear and have a reputation for making high quality insoles, mouth guards, and more. Of the insoles and accessories for your cleats you can have, these insoles are a good investment: they are lightweight, adaptable to your foot, and create a low profile in your cleats. By alleviating the impact your lower back, knees, and feet will have from excessive running, insoles will help you play longer and more competitively as you will be able to give it your all. 
Children's Memory Foam Insoles by KidSole
These memory foam insoles are perfect for creating arch support and increased comfort for the prolonged periods of running your children will experience while playing soccer. These are "low" arch support and easy to cut to adapt to any cleat. In order to cut these to give a more precise fit, KidSole provides custom guided cutting lines. Micro-bead technology ensures better traction for these foam insoles. Insoles and accessories available for children can vary in quality, but these these are simple, effective, and great on a budget. Pair them with the best soccer cleats for kids and your child will be all set. 
Cleat Sleeves by Battle
The primary purpose of cleat sleeves are to keep the laces tight and intact while supporting the ankle. As a cleat accessory, they slip on over the bottom and extend up to the top of the cleat, sometimes meeting the shin guard. They help prevent loose laces which can result from running or kicking the ball, allowing you to stay in the game longer without distractions. These are made from smooth polyester material, and as a result, can also help prevent turf from sticking to your cleats. Combine these with a good pair of cleats such as the Nike Mercurial's listed above, along with an insole for arch support, and you will have total ankle and foot support. Just finish off your gear with shin pads and socks and you will be best protected from injury as well as wear and tear.
Rivlary Soccer Sock by Adidas
While most teams supply an official uniform for game day, a good sock is still needed throughout the rest of the week for practice, making it a very important accessory for your cleats. These socks by Adidas feature Climalite moisture wicking which can help keep your feet dry and prevent moisture. There's additional cushioning in the foot which can help alleviate impact, which when combined with an insole, will allow you to practice and play hard, reducing the chance of impact related injuries. There is additional compression in your arch and your ankle, making these the perfect sock for practice. A good pair of socks is a welcome addition to anyone's collection of soccer gear—and these Adidas socks will be just that. They are made of 93% polyester, 4% spandex, and 3% nylon.