Cleats is powered by Vocal creators. You support
Gregory DeSantis
by reading, sharing and tipping stories...
more
Cleats is powered by Vocal.
Vocal is a platform that provides storytelling tools and engaged communities for writers, musicians, filmmakers, podcasters, and other creators to get discovered and fund their creativity.
How does Vocal work?
Creators share their stories on Vocal's communities. In return, creators earn money when they are tipped and when their stories are read.
How do I join Vocal?
Vocal welcomes creators of all shapes and sizes. Join for free and start creating.
To learn more about Vocal, visit our resources.
Show less
Best Gifts for Chelsea Fans
Do you have a crazy Blues fan in your life? We all do and we all know how much they appreciate new Chelsea gear. So, take a look at our ideas for the best gifts for Chelsea fans.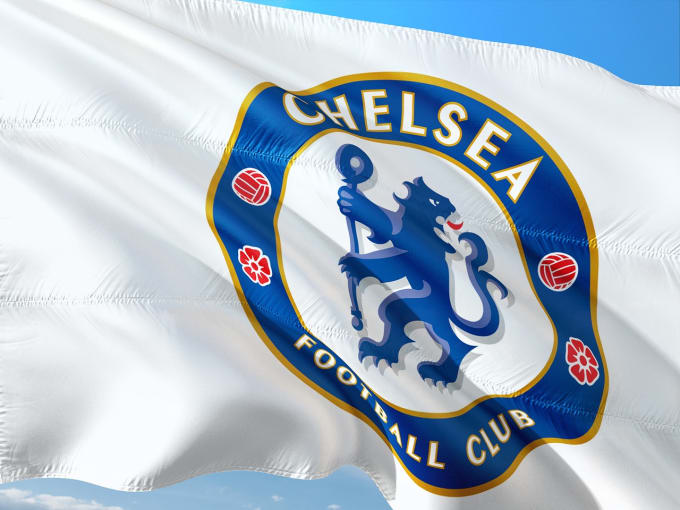 You don't have to be from London, England to have a passion for the Blues, but every fan should possess some Chelsea gear to represent their love for the professional football club. Winning is something that the Chelsea football club has grown accustomed to. Thus, you should settle for nothing less of a win when shopping for the Chelsea fan fanatic in your life! 
From clothing to décor, there is a lot of Chelsea FC memorabilia that will make ideal gifts for soccer players. As there are many different types of fan-related products, it is important to identify which Chelsea gear will be best for your fan friend. Whether it's a jersey or a coffee mug, there are gifts on this list that will surely satisfy any type of Chelsea fan in your life. Take a look at our gift ideas, finding the best gifts for Chelsea fans doesn't have to be a labor of love.

Stamford Bridge Metal Street Sign
Designed in the same style as street signs in London, England, this authentic Chelsea Stamford Bridge street sign is the perfect gift for a fan. The street sign is a great decoration to hang on the wall of your basement or "fancave" where you watch the games. Its authentic look makes fans feel closer to the soccer club as they cheer the Blues on. 
This is a great gift for all fans, especially fans who have pretty much everything. Bring London, England to your friend's fancave with this Stamford Bridge Street sign to make games at home feel a bit more authentic!

Chelsea FC Knitted Hat
If you're an avid Blues fan, you know how cold it can get in Stamford Bridge, that's why this authentic Chelsea FC knitted hat is the perfect gift for all fans. Fans of the Chelsea football club can wear it proudly as they cheer the Blues on at games, or just to show off the classy blue and white. The hat is an officially licensed product from Chelsea and its quality is well assured. Definitely purchase this gift if your fan friend doesn't already have it!

Chelsea FC Scarf
This lovely Chelsea soccer scarf can be bundled with the knitted hat to make the perfect gift for a Chelsea fan. If your friend likes to attend Chelsea games, he or she should be well equipped with warm and stylish gear. 
The scarf is knitted and is approximately five feet long. It has the Chelsea crest on each end of the scarf and its neck is stripped with the iconic blue and white. Practical gifts like this one are great, so even if the person you're buying for already has a scarf or two, adding a Chelsea one to their collection will still be appreciated.
Chelsea FC Aluminum Travel Mug
Every fan needs a travel mug to represent their soccer club. This authentic aluminum travel mug is an easy gift to get for any fan. Fans can enjoy the beauty of the Chelsea Blue as they sip on their morning coffee. Its aluminum construction will keep liquids warm or cold for hours, so this is the ideal gift for a fan that's always on the go.

Nike Chelsea FC Stadium Jersey
Every devoted fan needs to have some type of jersey to support their team. This Chelsea FC Stadium jersey shirt by Nike is a great place to start if your friend doesn't own many jerseys. Nike's dri-fit technology makes for a comfortable fit that will keep you dry and cool when active. The shirt's simple and clean design matches the jersey worn by your favorite Chelsea players.
Chelsea FC Nike Tech Fleece Zip Up Hoodie
This Chelsea FC tech fleece zip-up hoodie is by far the most stylish product that I've come across when browsing for Chelsea FC clothing. The fleece has a gorgeous blue two-tone design that contrasts each other very well. Made by Nike Tech, the hoodie's fleece fabric will provide fans with lightweight warmth. Passionate super fans can go for a run to train in their Chelsea gear or wear it casually because of its attractive, crisp look.

Nanostad Chelsea Stamford Bridge Stadium
If you're looking for a fun gift that your friend can enjoy to use as well as display, this 3D puzzle of Stamford Bridge Stadium is the gift you've been searching for. All 186 pieces of the puzzle illustrate an exact replica of the home of the Blues. Your friend can savor the fun of piecing together the puzzle and be proud to display the final product for all to see. 
If you've got the kind of friend who can name every premier league star that played for both Manchester United and Chelsea at the drop of a hat, they'll appreciate this enthusiast gift. Definitely take a look at this item for a Chelsea fanatic!
Chelsea FC Baby Onesies
Unfortunately, this gift is not for everyone as are the others, but these authentic baby onesies sure are adorable. The gift includes two bodysuits for babies, both the home and away styles. They are made of 100 percent soft cotton and the Chelsea colors look fantastic. For Chelsea football club superfans, this is the perfect gift for a friend with children, or for any of your own if you are trying to start 'em young!
Chelsea FC Crest Mug
This Chelsea FC crest mug is a classic gift that any fan will appreciate. What kind of fan doesn't have a mug with their favorite team on it at home? If your friend doesn't already have this item, definitely give it a look. This is a safe gift if you personally are buying for a hardcore Chelsea fan but aren't one yourself. It's hard to figure out player-specific gifts for friends if you're on the outside looking in, wondering who the heck Maurizio Sarri is, and not keeping up with team records.
It shows off the wonderful blue and white with an appealing dotted design around the crest. Get this for your fan friend today so that he can caffeine-up with his Chelsea gear for the upcoming game!
Chelsea FC Football Crest Socks
If you're looking for a gift for your dad or husband, these authentic Chelsea FC crest socks are the perfect gift. He can wear these socks to work and represent where his loyalty rests, though that might develop some enemies in the office! The soccer club's crest is woven into each sock and can make the fan in your life's outfit pop just a bit more. The crest looks really classy on the black sock and makes for a nice addition to a fan's Chelsea clothing repertoire.

All these gifts for Chelsea fans will be sure to please the crazy fan in your life. If you happen to be a fan of the professional football club, then treat yourself to one of these awesome products. When shopping for a friend, make sure you assess what items your friend can use more to find the best-suited gift, and any of these items will be well appreciated.