Cleats is powered by Vocal creators. You support
Alex Sahin Davies
by reading, sharing and tipping stories...
more
Cleats is powered by Vocal.
Vocal is a platform that provides storytelling tools and engaged communities for writers, musicians, filmmakers, podcasters, and other creators to get discovered and fund their creativity.
How does Vocal work?
Creators share their stories on Vocal's communities. In return, creators earn money when they are tipped and when their stories are read.
How do I join Vocal?
Vocal welcomes creators of all shapes and sizes. Join for free and start creating.
To learn more about Vocal, visit our resources.
Show less
2018/19 Fantasy Premier League Guide
Part 01 - Goalkeepers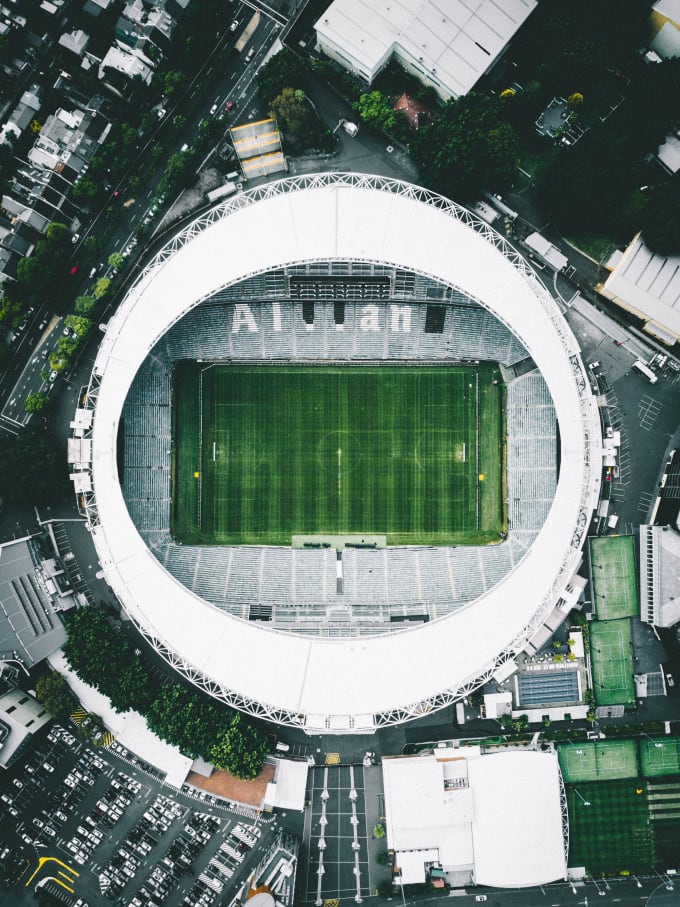 The new Fantasy Premier League season is upon us, with that being said, we take a look at some goalkeeper options that may be a life savior for your team. 
Goalkeepers this season are relatively cheap, the most expensive is David De Gea (£6m) with the rest of the league ranging between £5.5m to £4m. For this position, we have looked at potential bonus points from shots saved as well as potential clean sheets.
1. Łukasz Fabianski - West Ham (£4.5m)
West Ham's new keeper will give FPL players some headaches over the next few weeks. Having recently been bought from Swansea, the keeper accumulated the 3rd highest points for a keeper last year (157), including an impressive 16 bonus points. This keeper is one to look out for and will most likely start with Adrian, adding some much-needed competition.

Positives:
+ Good Shot Stopper
Negatives:
- Tough Opening Ten Fixtures
Score: 7/10
2. Jordan Pickford - Everton (£5m)
After an impressive World cup campaign, many football fans will want Pickford in between the sticks for their team and it will be hard to argue against them. Although Everton had a relatively poor campaign last year, Pickford cemented his place for the Three Lions over Butland and Pope. Furthermore, with a new manager at the helm in Marco Silver and a good opening few fixtures, Pickford does have a perfect opportunity to pick up a few points. Hopefully, he can improve his previous score of 145 points, including 16 bonus points. Nonetheless, he deserves his place on this shortlist.

Positives:
+ Great Opening Ten Fixtures
Negatives:
- Unconvinced Everton Form
Score: 8/10
3. Nick Pope - Burnley (£5m)
Pope seems to be an obvious choice to put on the shortlist, however, many players consider Pope to be too much of a wildcard option this year. Many believe that his performance last year was a result of the form rather than skill. Only time will tell if he comes good again or indeed was a 'one season wonder.' However, circumstances have changed this year for Burnley, making it more difficult to emulate the impressive points tally this season. Burnley will be playing in Europe this year, given they beat Aberdeen in the qualifying rounds. This European tour could have detrimental effects to the performances Burnley will have in the Premier League. Moreover, it is not certain Pope will play every game with the return of initial first choice keeper Tom Heaton. Pope managed a total of 152 points last year, including 19 bonus points.

Positives:
+ Good First Year
Negatives:
- Not a Definite Starter
Score: 6/10
4. John Ruddy - Wolves (£4.5m)
The Championship winners 2017/18 were very impressive last year under the Portuguese manager Nuno Espírito Santo. It is not a shock that the former goalkeeper himself would implement a formidable defense in his first season in charge of Wolverhampton Wanderers. With that being said, many tip Wolves to do well this up and coming season, as do we. Thus, John Ruddy is one to keep an eye on. A cheap option allows money to be spent on other areas of the field whilst also allowing the potential of valuable bonus points.

Positives:
+ Potential Bonus Points
Negatives:
- Bad Opening Ten Fixtures
Score: 5/10
5. Ederson - Man City (£5.5m)
The most expensive choice on our list is the Man City keeper, Ederson. The Brazilian is by far one of the more safe options that one can consider. Under Pep, it's almost guaranteed Man City will finish top four with many pundits expecting them to defend their Premier League with another win come May. It is also important to note that a keeper is a good player to leave alone for the duration of the League. With that being said, Man City has one of the best opening ten fixtures despite their opener against Arsenal. Furthermore, it is also a safe bet to say Ederson will start nearly every Premier League game under Pep unless he is hit by injury and thus is more of a favorable choice over a potentially rotated defense. Ederson was the 2nd highest scoring keeper last year with 157 points, including 16 bonus points.

Positives:
+ Will play most/every game
Negatives:
- More Expensive
Score: 8/10
Our Pick: Jordan Pickford
Yes, we have gone with the golden boy himself, Jordan Pickford. We believe that the Everton keeper will rack up a very decent amount of points this year with some additional bonus points. The £0.5m that will be saved can be spent on other areas of the pitch which may be influential to winning your league.

Part 02 will look at potential defenders, from set piece mavericks to clean sheet kings, who are the best value for money and who will be worth spending the cash on.